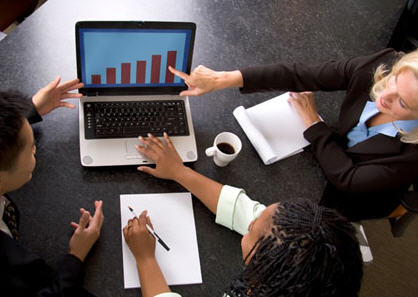 ABI Research, a market intelligence company specializing in global connectivity and emerging technology, has released a new report on the mobile market that proclaims the death of paid mobile apps and freemium apps. Some of the predictions from the report include
Mobile application downloads to reach five billion by 2014 from 2.3 billion in 2009
iPhone app market will shrink starting with 2010
Android app market will increase from 11% in 2009 to 23% in 2014
The mobile app sales will decline by 2013, as competition will lead to downward pressure on application prices, and a greater proportion of "must-have" applications will begin to face competition from free or advertising-supported substitutes.
The last point is the most significant one for this analysis. They are arguing that the rise of free applications will eventually decimate both the paid apps and the freemium apps.
The report shows the GPS market as an example of what is going to happen in the future. Google's release of free navigation app in the Android market (with support for other mobile platforms in the future) has completely disrupted the GPS market. Not only it has sounded a death knell to specific purpose GPS devices, it has also turned the GPS mobile app market upside down. Before the Google thunder, seeing a potential in the iPhone marketplace, players like XRoad, TomTom and others released paid GPS apps for the iPhone. Though late, Mapquest jumped into the iPhone GPS app market with their subscription based iPhone app. With the proliferation of such apps in the marketplace, analysts were busy predicting the death of GPS devices and started talking about the market for GPS apps on general purpose devices like iPhone and other smartphones. However, the release of Google Maps Navigation for Android 2.0 changed the landscape upside down, predicting the elimination of GPS app market itself.
ABI Research analysts use this as an example to showcase their theory. Essentially, their argument implies that the advertisement based free apps will eventually fill the needs of consumers in every possible category from GPS to entertainment to productivity and so on. According to them, with such a wide availability of free apps, the consumers will lack the appetite for paid apps and, hence, the market for paid apps and freemium apps will die.
ABI Research expects revenue from mobile app sales to decline by 2013, as competition will lead to downward pressure on application prices, and a greater proportion of "must-have" applications will begin to face competition from free or advertising-supported substitutes. This has already started to happen, with the launch of Google's free turn-by-turn navigation service.
In my opinion, predicting the death of paid and freemium apps is a bit premature. I see the evolution of the market in a totally different way from the ABI Research analysts. In my opinion, mobile app market will continue to thrive with both free and paid apps. The impact of free apps on paid apps will be felt in certain categories whereas it will have no impact on certain other categories. For example, paid GPS apps could possibly die off due to free apps like Google Maps Navigation. Even if it doesn't, there is no way they can sell their apps at a price point of $50-100. However, most of the business apps will continue to thrive either in the form of paid apps (Mindmeister comes to my mind) or in the form of a free app for the paid services (Salesforce's app comes to my mind in this category). Let me list out some of the factors that could lead to such a mixed ecosystem in the future.
Not everyone likes to have ads popping up on their applications. If this is the case, we would have seen ad supported Windows operating systems and Office Suite from Microsoft long back. In spite of the media coverage about such a possibility, we never saw the ad supported standalone Microsoft products.
Even among those who don't mind ads inside their applications, most of them are trained to ignore the ads. This will eventually lead to the death of such business models.
What will work are the hyper targeted advertisement models. Such models can only work in the categories of apps like the GPS apps but not in all possible categories.
Standalone mobile apps are only part of the story. There are many apps that are associated with online services. Running a reliable web based service costs money and it will lead to more subscription based apps.
Businesses, big and small, are slowly embracing the SaaS applications. The use of personal smartphones for business use is also increasing significantly. These could lead to more smartphone apps connected to SaaS subscriptions much like the iPhone app of Salesforce.com. We will also see more and more business centric mobile apps released as a paid addon for the SaaS applications. As examples, the iPhone app of Remember The Milk task management app and Mindmeister mind mapping app comes to my mind.
Slowly, users of smartphones are getting repulsed by the proliferation of thousands and thousands of apps in the marketplace. This will lead to some kind of filtering. Even though social filters will play a significant role in this process, app developers will be forced to spend money on positioning their apps. This, in turn, will force the developers to charge for their applications.
Based on some of the factors listed above, I do expect the paid apps continue thriving in the mobile marketplace. However, I also see a trend that has a potential to derail the mobile app market in a big way. It is the use of HTML5 and the embrace of mobile web apps by many of the SaaS providers. As the technology matures and mobile platform providers and operators flex their muscles to control the consumer experience, we will see a large scale adoption of mobile web apps and it will have significant impact on the mobile app marketplace. I am really keen on listening to different opinions on this topic. Feel free to jump in and add your thoughts here.