(See Editor's note at the bottom.)
If you asked a majority of people who will be SAP's biggest competitor in the coming years my guess is the names Oracle and Salesforce would be the two most commonly mentioned. If I had to place a bet I would say the right answer is Workday for a number of reasons which I will outline below.
Workday was founded in March of 2005 by David Duffield, the founder and former CEO of PeopleSoft, and former PeopleSoft chief strategist and Greylock Partner Aneel Bhusri.  They launched their Human Capital Management (HCM) solution in November of 2006 and have since added Financials and Spend Management. They have strong partnership with Saleforce.com and other best of breed companies to help round out their product offering. Workday is a private company headquartered in Pleasanton, California and currently has about 775 employees which they expect to grow to 1,000 by the end of this year. They focus on enterprise resource planning (ERP) software and target midsize and large multinational enterprises which is a key and very important market for SAP. Enclosed are the top five reasons why Workday is a real threat to SAP:
1. Product – The Workday product has been built from the ground up over the past 6 years using a multi-tenant Software as a Service (SaaS) strategy with an underlying service- orientated architecture. With the luxury of building from scratch they have focused on a modern design, usability, strong analytics and mobile applications all of which are important for today's businesses customers. For the more technical readers this is Workdays technology strategy as well as Workday's advanced architecture from their CTO Stan Swete. Workday has some real advantages over the SAP Business Suite which has an older underlying architecture and user experience. It is important to note that Business ByDesign and the OnDemand product suite are following the multi-tenant SaaS model though neither offers a similar breadth of functionality at this time.
2. In-Core Memory – Workday was an early adopter of in-memory data base technology from the beginning and considers SAP the dinosaur of Enterprise Software. There are some differences between SAP's and Workday's In-Memory technology which were detailed in Brian Sommer article called SAP vs. Workday – In-Core/Memory Resident DB Usage but it is not my area of expertise. There has been a lot of talk within SAP over the past year regarding in-memory technology being a real "game changer" in the enterprise software marketplace. Given that Workday has been using in-memory technology for several years this will be a hard area for SAP to differentiate a competitive advantage to customers.
3. Innovation – Workday provides "Workday Updates" three times a year and with their multi-tenant SaaS model it takes no more than 6 weeks to migrate ALL their customers to the new version who are then ALL on the same release. Each customer has a sandbox copy of their production data that they can use to preview the Workday Update and decide what new functionality they would like to use. With their fast pace of innovation they are able to deliver cutting edge updates as customers demand new functionality such as IPad applications. There are "some" similarities between the Workday Updates and the SAP enhancement packages though with the long SAP development cycle of 12 to 18 months I am already seeing several areas in which SAP is having to playing catch up given Workday would have released 4 to 6 updates in that timeframe.
4. Management Team – Workday was founded by David Duffield and Aneel Bhusri both of which have extremely impressive backgrounds from their roles in PeopleSoft and other ventures. They have built a top notch management team of ERP industry veterans who know firsthand the weak spots of SAP as well as the pain points that customers have with on-premise software. I have been very surprised with how much goodwill and respect Workday has with the enterprise software analyst crowd which is typically a very tough group to please and says a lot about management. SAP has a strong leadership team as well which has done a great job over the past several years though being such a large company there are often many competing priorities.
5. Wall Street – Workday was founded by billionaire Dave Duffield who some would say is Silicon Valley's most seasoned start-up CEO  and has raised about $160 million of private capital from Duffield, Greylock Partners and New Enterprise Associates. Being a private company they have been able to make the "right" investments in their software and build the company without the pressures of Wall Street. They are targeting an IPO for the second half of 2012 which will leave them with a war chest to continue to grow the company especially if they are given the "cloud" premium that Salesforce (their partner and customer) has been given by the market. Being a large publically traded company, SAP has had the challenge of protecting their on-premise maintenance revenue while figuring out the best strategy to push the new SaaS offerings such as Business ByDesign and OnDemand.  
Some will say that with "only" 210 current customers Workday is too small to be a serious threat to SAP but it is important to note that they have several large clients such as Flextronics, Kimberly Clark, Thomson Reuters, Chiquita, and recently Time Warner.  Enterprise software buyers have been known to play follow the leader and often big deals set the foundation to win other big deals which is shown with Workday's 75% growth in bookings in 2011. Workday has built a loyal and passionate client base, has a strong SaaS based product, an excellent management team and is delivering innovation as quickly as anyone in the enterprise software space which are some of the reasons why they are quickly becoming SAP biggest competitor in the midsize and large multinational enterprise space.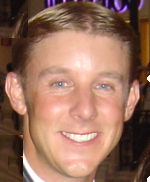 Editor's note: we've covered both  Workday and SAP  extensively here at @CloudAve – in fact we even have guest post by Workday's CEO and other Executives (note to SAP: that door is open to you, too:-) ) But one thing we've never had and never will have: Execs and other related parties pitching their own solutions.  A Workday Exec could not have published this post here (especially not since they are now CloudAve Sponsors).  But there is something remarkable about this excellent post: the author, Jarret Pazahanick  also known as @SAP_Jarret on Twitter is actually Managing Partner in a pure-play SAP Consultancy, EIC Experts.  Yes, he makes his living in SAP's world – yet covers the competition without bias, with laser-eyed professional focus.  Now, that is the kind of coverage we'll always welcome here.  Oh, as a side-note, it's also remarkable that his post originally appeared at SAP's SDN Network. 🙂
Update: this post has sparked quite a lively conversation that's worth following  at SAP's SDN Network.
Related articles