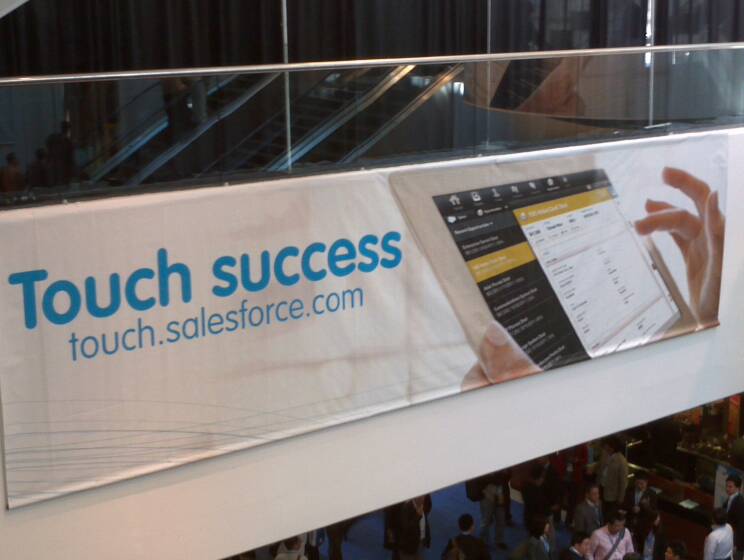 This week not only showed the world that enterprise software can be sexy but also made it clear HTML5 is the right outfit for the sexiness. With the proliferation of smartphones and tablets, we are seeing the emergence of a new trend in the enterprise, employees bringing their own device and IT warmly embracing this idea. Even though pundits are still debating between native apps vs web apps, it is becoming clear that enterprise software companies are betting largely on HTML even though they haven't completely shed the idea of native applications. Workday and Salesforce.com, two of the modern day enterprise software companies, are leading the way with HTML5 apps. With the power of HTML5 to connect to backend processes and the seamless UI, enterprise software are getting more and more sexy with each passing day.
This week, I had a chance to attend Workday Technology Summit where they talked about how they are embracing HTML5 to reach all non iOS platforms. At the moment, they are still sticking to native applications for the iOS platform, partly because iOS users are more comfortable with the idea of native apps than web apps. However, they made it pretty clear that once HTML5 matures, they will push the web app on the iOS platform. I expect both Workday and Salesforce to embrace HTML5 on iOS eventually. Already Amazon has shown, with their Kindle Cloudreader, how one can mimic the user experience of a native application on a web application and, more importantly, the underlying subscription model for these companies might pitch them against Apple's "greedy" terms sooner than later.
Yesterday, at Dreamforce, Salesforce.com announced touch.salesforce.com where they are exposing their applications through a touch interface for tablets and smartphones. With Fortune 500 companies embracing these devices in big numbers and with so many different platforms in play, the HTML5 based web applications that can work across different platforms are fast becoming the de-facto lingua franca for these applications. Salesforce's touch app will be publicly available in early 2012 and existing customers can apply for an early preview.
As I highlighted above, the large scale embrace of tablets and smartphones in the enterprises are pushing these modern enterprise software vendors to add support for these devices. Since these vendors are already part of the cloud bandwagon, it is much easier for them to deliver their software to these devices. In my opinion, mobile is one of the biggest enablers of cloud computing and it is no surprise that modern day enterprise software companies are following the path taken by consumer apps. Unlike in the case of desktop world, the mobile platform ecosystem is very diverse and it is going to stay that way forever. HTML5, a language that can work across all these platforms, is an ideal candidate to deliver software to these devices. We are going to see this trend continue further with more and more vendors catching up in the coming years.
(Disclosure: Workday is the sponsor of the blog and they offered all the attendees of the Workday Tech Summit an iPad preloaded with their software. Salesforce took care of my travel for the conference.)