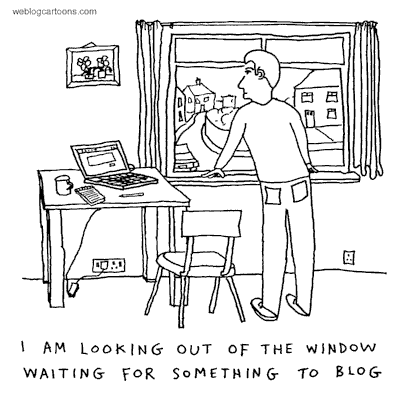 (Editor's note: the following is an excerpt from Dan's book, Boom and Bust in the Blogosphere)
Blogging has fundamentally changed the landscape of written media and
how written media is consumed by the regular public in many countries.
There is a lot of creative destruction to industries when people,
regular people, take to public forums, blogs, and other systems to
start talking about things that interest them.
The internet as a communications medium many industries are finding
ways (or not finding ways) of dealing with the advent of blogging and
people sharing what matters to them. Some of the older print medium
businesses models are slowly failing as people move to online content
reading as their news and entertainment source . Newspapers, magazines,
and static web sites in general do not foster community, but blogs do,
ITunes does, Amazon does through people being able to provide feedback
on products. This fundamentally disrupts many industries because
ordinary people can now do what was once the exclusive domain of book
reviewers, record companies, newspapers and magazines.
This has also had negative side effects for people who comment on
blogs, and for people who have personal blogs that their employers have
found. Some bloggers have lost jobs, or families have found themselves
involved when personal information is talked about on a blog, often to
the shame or horror of the families involved. With the barrier of entry
on starting a new blog effectively zero, the new medium of blogs has
and will continue to have a disruptive effect on people and companies,
sometimes that disruptive effect will cause companies to go out of
business or families to fail.
Some of the earlier bloggers who discussed where they worked were
fired for blogging about their companies or what they did on the job.
These early reactions from companies still happens today, people are
fired for blogging, but companies are also slowly becoming smarter
about how a blog can increase the community around the company. Some
companies still want to prohibit their employees from blogging , but as
blogging becomes more pervasive, forbidding employees from blogging is
becoming rarer. For blog writers, the entries in blogs will directly
influence that person's employability or ability to be a member of a
community. Writers of professional blogs are not immune from this
capricious process with how blogs and blog entries are perceived by
readers and employers. A person who is blogging about cancer can
suddenly find themselves fired.
Blogging and employability is not all negative though, blogging can
show a potential employer that you are passionate about something
enough to learn and write about this on your own. This has opened up a
whole new process for employers to vet and find the right people to
fill a position. Employers do use blogs, Facebook and MySpace
information when looking at potential employees . Blogs have had an
enormous influence on many industries, and the way that people
communicate to each other, employers are s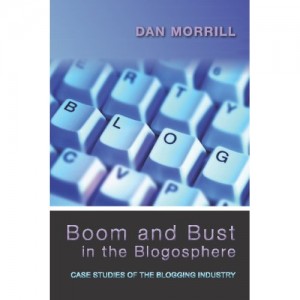 mart to this, bloggers need
to be equally smart along the way. This is the important part to
remember when you start your blogging career is that the world will
come visit your site that includes family, friends and employers. This
has at times shocked people, but this has also been part of the
creative destruction that is happening in employee and employer
relations.
The internationalization of readership for a blog is also part of
the creative destruction in how information is shared on a global
basis. In one of my blogs, only 23 percent of all readers are from the
USA; the rest come from around the world. Writers will quickly learn to
write for an international audience, but this has also put deep
constraints on governments, bloggers, and what can and cannot be said
online. Governments have gone to extraordinary lengths to filter,
contain, arrest, or silence bloggers and their readers. In 2009, 41
bloggers and journalists were put in prison for talking about the
"Green Revolution" that happened soon after the Iranian elections .
Worldwide it is estimated that over 300 bloggers and journalists are in
prison . Governments have responded to bloggers much like they respond
to journalists who cross over a government mandated line. Companies
also filter information and forbid employees to blog while they are
working at the company. While prison or arrest will not happen for
blogging as an employee, far too many employees have been fired for
blogging over the last ten years.
Even with the lengths that employers and governments will go to, to
disrupt the creativity of people, many bloggers have worked on getting
information onto the internet successfully for years, bypassing all the
restrictions that are put in a bloggers way.
There is no debate that blogs have had an influence on newspapers
and television, music, movies, and information sharing on a global
basis. There is also no debate that the internet has altered how
business interacts with customers and how customer relations work.
Blogging has also fundamentally altered how people communicate, and how
communities form. The internet provides a platform for people to do
just about anything they want to do, get anything they want to get
(illegal or legal), and explore or discover anything they want to know.
The internet as a delivery vehicle for data and information is superior
to the paper, the radio, or the television.
Even with filtering, many of the larger companies like Google,
Microsoft, Cisco, Oracle, and others all run company sponsored blogs
where ordinary employees can write about the cool things they are
doing. Larger press style blogs, Techcrunch, Huffington Post, and
Gawker media also have had an influence on how we get information and
what information we subscribe to on line. Irrespective of filtering,
boundaries, and prison, the creative destruction across many industries
and governments for suppressing information has failed. Media is no
longer in the control of governments or businesses, rather media is in
the control of anyone who wants to create a free blog and start writing
about the things that interest them.
While you might not know what a blog is or you might not have
worked out a business model for your blog when you participate in
blogging, you are joining the very few who blog. If there are 120
million blogs, as reported by Technorati, and the earth's population is
six billion, that is not many blogs in relationship to people. This is
an important number to note, because an extraordinary effort is being
put in place globally to filter information that is being blogged
about. Some people are familiar with the "Green Dam " internet filter
in China, and the extraordinary lengths that China has used to filter
the internet, this is not a Chinese issue alone. England and Australia
have also looked at or trialed internet filters to keep information,
thoughts and ideas from filtering into those countries. The expenditure
of time, money and effort to tame or control the internet is focused on
a significantly small group of participants on the internet.
Wikipedia's participation statistics point out that only .003
percent of people make the most edits on the site . This small vocal
minority has been tearing down old systems and recreating them over the
last ten years as a community participation project. Interesting to
note though is that this very small group of participants will also
have a direct influence on the popularity of a blog. While the majority
of the readership of a blog will lurk and not respond back, this does
not mean that a blogger does not have influence.
People have been taught to be passive participants by traditional
media. Traditional media relies on lurkers buying the paper or watching
the TV show over the air or on cable and passively interacting with the
media they are consuming. Before the advent of Web 2.0, we were trained
as a passive audience . Yet this small group of bloggers and media
enthusiasts has effectively altered how we consume media, as well as
taking media to a whole new participatory level that was not possible
with newspapers, television, movies and music. It will take decades
before people realize the full effect of participatory media rather
than passive media. As the model changes, or is creatively destroyed
from the old model to the new model, we need to learn to talk with our
audience rather than "at them . Currently few if any societies are
prepared to manage this kind of participatory discourse on any and all
subjects.
Blogs, wikis, and other interactive forms of communication break
down barriers and help enforce the idea of creative destruction of
information models . Rather than information distribution being
carefully controlled and limited to select groups of people, blogs and
other Web 2.0 media sources open up whole new avenues for people to get
information .
Using blogs as a communications platform and medium, bloggers are
blending traditional media and new media resources to come up with a
more comprehensive picture of the things that are important to them.
What might be important to a person might center on pizza, beer,
celebrity screw-up news, or saving the planet, the blog as a
communications platform opens the door to all interests. The wonderful
part about blogging in general is that the individual gets to choose
should be a niche in they want to participate in. Those things that do
not interest a person are easily ignored and filtered in favor of those
ideas and people that the blogger feels strongly about. Some might call
this digital anarchy , for many it is their one way of showing that
there are bigger issues or bigger ideas that must be presented to the
world, and the individual then chooses to become one of many
spokespeople for that idea or issue. It does not matter what the idea
is but that there is the desire to share the concept with as many
people as possible.
It is hard to think that .003 percent of a population can have the
influence and the effect on newspapers, television, and other
traditional media. Imagine what the influence would be if one percent
of the population would participate. This is where creative destruction
of current models of business and governmental systems comes into play.
As globalization takes deeper roots in our culture, as computing
becomes ubiquitous, as networks spread globally, more people will start
blogging. The revolution in data sharing and idea sharing via blogs as
a communications media is equivalent in scope and reach as the
invention of the printing press. Over the last three years, as networks
penetrate deeper into countries, governments, and business the rapid
pace of destroying one industry in favor of another industry (creative
destruction) is forcing older industries to change and adapt to the new
model, or begin a long slow decline and eventual liquidation of the
business.
The changes in the journalism industry are the most documented and
the most contentious when being compared to blogging and formal
journalism. Much of the contention and discussion is not caused
directly by bloggers, but in how information can be obtained. Prior to
the internet, there were magazines, newspapers, television, and radio,
which we used in very orderly hierarchies of the type of data that we
would get. The information in magazines had to be durable enough to be
interesting for a month or longer. Information in the paper had to be
durable for twenty-four hours or until the next edition of the paper
came out. Television and radio came closest to being entertaining in
five- to sixty-minute increments.
With the internet, you have fifteen seconds to engage a reader and
provide value or entertainment for that reader. The more you engage the
readers on a regular basis, the better off you are as a blogger, and
the more successful as a blogger you will be. Based on the older model
of magazines and newspapers, people took their time to engage with the
paper. Magazines and newspapers were never intended or developed to
engage a reader in 15 seconds or less. Magazines were intended to be
durable and engaging between publishing runs, while newspapers were
designed to provide information in daily increments and stand alone
stories. Magazines and newspapers were not designed to work at internet
speeds, and people's shortened attention spans, they have suffered
reductions in readership and subscriptions. The blog has catered to the
shortened attention span, short articles, and understand the 15 second
rule, and have been successful taking away readership and mindshare
from magazines and newspapers. The creative destruction of the print
media continues as print media tries to reinvent their industries model
to support the shortened attention span .
This is classic example of creative destruction in action as older
print media tries to work out a new business model so that they can
survive. This is the reason why blogging is so important, only .003
percent of the global population has helped create the observed
disruptive effect across hundreds of industries and have helped drive
decisions that have ended up with governments trying to actively censor
the internet. The creative destruction of blogs has changed how
employers view employees, helped define the difference between the
public and private persona behind a blog, law and enforcement of
copyright, as well as adding to the color and views of society.
However, there is one flaw in blogging that is worth mentioning, top
popular bloggers have as much control as the new families that own and
operate traditional media .
Bloggers though have a check and balance that is not available to
regular media and that is the active participation of the community.
The process of creative destruction, the tearing down of old systems
and replacing them with new systems continues through to today. What
will be of interest to governments, business and people is when the
blogging population reaches 1% or 10% of a given population. If .003%
of the global population has such a major impact on the fabric of
society, imagine what that impact on society will be when bloggers are
1% or 10% of the global population.
Related articles by
Zemanta