Note this is a special guest post from industry authority Bruce Richardson.
His blog can be found at http://stellwagenresearch.blogspot.com/. Bruce has a 30-year career in high-tech, harkening back to the days in which he worked alongside George Colony (founder and CEO of Forrester), Frank Gens (Chief Research Officer of IDC), and Tony Friscia (founder of AMR Research, which was acquired by Gartner in 2009). Bruce is a high profile analyst who recently left Infor. He is considered a thought leader and is a globally known speaker on all things enterprise). 
————————————————————————–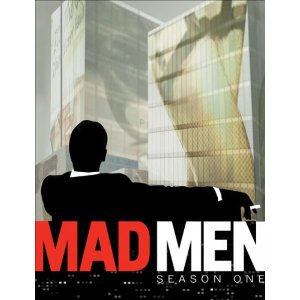 Inside every good analyst is a tiny Walter Mitty gene that when stimulated by a good idea prompts the ego to ask "what would I do if I was running that company."  This genetic reaction is exactly what transpired during Marc Benioff's recent keynote at Dreamforce.  As I listened to his vision for social networks for customers and products, I thought about who he should target to help sell this.
While we didn't call them social networks then, there have been consumer-oriented communities around for at least a dozen years.  These often took the form of labor-intensive, moderated focus groups. 
Now using tools like the Force.com platform, Chatter and Radian6, a brand manager can listen directly to customers, prospects … and naysayers.  Today, there is really no reason to let anyone get between your customer and your brand.
As Mr. Benioff described social networks for customers and products, I immediately thought about the work that one Boston-area interactive agency has done for Adidas and its miCoach offering for runners.  Now take it to the next step. Imagine the agency proposes a campaign to the sporting goods company around a new product – running gloves that track your mileage and distance on the right hand and the temperature/wind chill on the left.
A decision is made to target the new products to the hearty runners who will be training for the 115th Boston Marathon which will be held on April 16.  The agency turns to Chatter to create streams for first-time runners and veterans alike.  There are tabs for running clubs looking for new members, cross-training, nutrition, winter safety, recovering from injuries, tips for conquering Heartbreak Hill, and ideas for what to wear so that friends and family can pick you out of the very crowded field. 
Other tabs could include special events such as the opportunity to meet Bill Rodgers or Joan Benoit Samuelson, photos of runners braving snowstorms to get their mileage in, invites from charities with numbers available for runners willing to raise money, and, of course, an online Adidas store offering winter running gear.  There is also a spot for runners to suggest their ideas for new products. 
After the race, runners would be encouraged to post their photos at the finish line, recount their favorite part of the race, and record a video pledge to run again in 2013.  This would provide Adidas with a great opportunity to promote its summer and fall gear and to build a new campaign around the New York Marathon.
Switching gears, here's an opportunity in the automotive industry.  In his keynote on the opening morning of Dreamforce, Marc Benioff talked about the conceptual social network he designed for Toyota so that its cars could use Chatter to build bonds with their drivers. 
On that same day, The New York Times published an article on Ford's new alliance with Zipcar to target college students.   Under the agreement, Ford will be supplying vehicles to 250 college and university campuses in the United States. 
A logical next step would be a joint Ford/Zipcar site tailored to each individual campus.  While some of the content could be universal across all of the schools – new YouTube videos of Ford's new line up, most would be school-specific.  Close your eyes and you can see the new cars and SUVs featured prominently near your favorite campus landmarks.  Of course, there would be the obligatory photos of attractive coeds wearing t-shirts bearing your alma mater's logo.
Now imagine the Chatter streams you could create.  There could be tabs for car preferences, weekend getaways, and tips for restaurants, lodging, and tourist attractions.  Linking to sports, the site could offer tailgating ideas and directions and suggestions for road games.   Zipcar members would be encouraged to post photos of their favorite Ford moments during and after the events. 
Why not create a loyalty program where students earn credits towards the purchase of a new Ford when they graduate?  This could lead to a whole new social network geared around "My First Ford."
While the first two examples looked at product companies, not-for-profits can be social enterprises, too.
Yesterday's edition of The New York Times featured an article on the huge increase in ad spending by hospitals.  According to Kantar Media, hospitals, medical centers, and clinics spent more than $717 million in the first half of this year in attempts to create favorable impressions among prospective patients.  This is up 20.4 percent over the same period last year.
While a cloud vendor could hire a sales force to target the largest healthcare facilities, I'd bet it would make more financial sense to team with the agencies that focus on this unique market.
Based on my experience, hospitals seem to focus on two types of marketing activities.  As the article points out, one is attracting new patients.  The other is fund-raising.  If you become a patient, there is a good chance that you will end up on a mailing list looking for contributions.
But, what about social networks for patients?   Thirteen weeks ago I had surgery to repair a torn quadriceps tendon.  It would be great to have one place to go to that explained the procedure and the recovery period, and featured patient recommendations for physical therapy sites and tips for speeding the rehab process.  Instead, I relied on Google and too brief conversations with my surgeon. 
Like other patients, I could have used a "my recovery" site that would let me track my progress relative to milestones or to others who underwent the same procedure.   While my recovery is proceeding, there were times I would have loved a Chatter link to surgeons, physicians' assistants, physical therapists, and other patients who underwent the same procedure.
Social networks for patients could open up a whole new set of marketing and advertising opportunities for hospitals, PT clinics, pharmacies, equipment vendors, and even providers of alternative medicine.  A more positive experience might even make you more receptive to those fund-raising solicitations.
Are interactive agencies and advertising firms ready to drive the social enterprise? 
If yes, will Jon Hamm be the keynote at next year's Dreamforce? 
(Cross-posted @ The Cloud Blog)