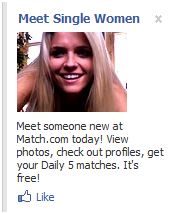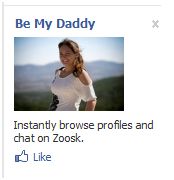 Ok, let's start with SSFW: it's my mod to NSFW, Not Safe For Work. My new definition: Semi-Safe For Work.

It's fun to browse FaceBook – full of motivating ads. But .. oops… I'm not sure I wanna be a "Daddy" in that context

Now I'd really like to know if my twenty-something readers are seeing such ads, too…
And now that I've had my fun, here's a more serious post by Chris on Social Business (or whatever we call it).