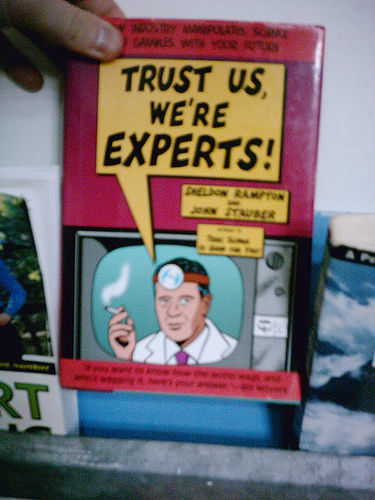 A few years ago I was involved in developing an exciting new product that promised to change the internet. Let's just say it would have added an extra dimension to an otherwise 2D experience.
We struggled with the use cases, struggled with the design and fought over the initial release specifications. Most of all we agonized over how to engineer the product. I kept thinking that someone somewhere knew the answers to our development questions but how do we find them?
Most companies today have an employee directory. It's fine except it's stagnant. It's stagnant because it's usually the name, serial number, and rank formula that most employee directories model after. You're just a number – get used to it.
Until WolframAlpha can accept completely free-form input and generate a relevant answer to complex issues, we need the ability to search human capabilities and expertise quickly and efficiently.
Yet our employee capabilities remain hidden in spreadsheets or static html pages on the outdated intranet. The issue of expert search continues to plaque corporations and as a result a huge net loss in time. Multiplied by the thousands of employees across a larger enterprise and it quickly becomes a major issue with a major price tag associated with it.
The promise of Enterprise 2.0 includes expert search. It must be better than simply typing in a few search terms into the intranet and hoping the right person is near the top of the search results. It must be contextual in nature. Meaning it must provide me the best expert for the right business need based on a set of business circumstances.
It must also be proactive so that if I am working on a project it's simultaneously suggesting experts that may be able to help whether the resource is inside or outside the corporation.
Just curious, what do you think would happen to your work day if you were able to find the right person for the right task at the right time?
Imagine a contextual expert search engine that identifies the best expert based on a set of weighted criteria. A contextual search engine that monitors a virtual marketplace of experts that are constantly being evaluated and rated – then segmented into specific categories. So when a search is made, the optimal experts are presented for you to contact.
Gary Hamel's 25 Stretch Goals for Management highlight a few areas that further emphasize the need:
7. Redefine the work of leadership. The notion of the leader as a heroic decision maker is untenable. Leaders must be recast as social-systems architects who enable innovation and collaboration.
18. Create internal markets for ideas, talent, and resources. Markets are better than hierarchies at allocating resources, and companies' resource allocation processes need to reflect this fact.
Let's take the expert search function a step further and develop a type of FICO score that takes the weighted average criteria listed above and gives each expert an authority score. This authority score is contextual in nature so that it scores the expert based on the search request.
For example, if I search for Java Developer experts I receive a weighted average authority score: (see Exhibit 1).
As you can see Robert M is the best choice for the search term Java Developer. The results are based only on the search terms. So if we do another search for a PHP Developer – I'll get a new set of results based on my inquiry:
As you can see, the results vary depending on the search. That's the power of contextual search.
Bottom line, we don't have the ability to quickly find experts today (especially in large companies). Skills are hidden. They can't be found. Instead, we're stuck with email non-responses for requests for help. In our attempt to complete a project we then resort to substandard, mediocre work.
The promise of Enterprise 2.0 will focus on business relationships, projects and interactions, and use expert search to deliver the right proficiencies at the right time. That promise will be fulfilled soon and we'll all be better off.
(Cross-posted @ Seek Omega)