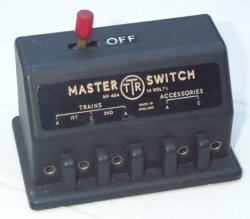 Every so often I get a really good advance copy of a book that makes you think about what length companies will go to keep their competitive advantage. Very few if any company will cannibalize a working business model and product in favor of something untried. Companies will bury their own internal innovation under layers of NDA's, patents, and legal agreements. Companies often go out of business because they failed to kill the old model in favor of the new model at the right time. We see this in the music industry, software, and in many ways some of the issues we are seeing with Microsoft are a direct result of many of the things that Mr. Wu mentions in the book The Master Switch due out in November 2010.
Mr. Wu looks at a number of technologies that promised to kill or cannibalize current industries for the last 100 years. From the advent of the telegraph to its direct competitor the telephone, through the phone monopoly (where the answering machine was invented in 1936, but was buried by AT&T because they thought it would hurt business read "cannibalize the business model), through other changes that have been stopped or killed cold because companies can not see their own innovation and rather than building new markets which is expensive, they keep on incrementally improving the current market so that people will have to keep on buying their product.
It is interesting to see that the same arguments used against the player piano and the vinyl record (and sheet music) being used again like a sad 100 year old refrain as the music industry tries again to say how much new technology has killed the old model in favor of a pay for download model. It used to be that a band could put out one good song on a record and sell hundreds of thousands of records at a much larger markup than today, where every song has to be good because with the ala cart menu we finally have for music, only the good songs get bought. With almost no barrier to entry anyone can get into music – have an iTunes channel, and a Facebook/MySpace fan page.
The surprising part is that as we go through my dad's papers, he was working on solar power, smart utility grids, smart roadways, wind power, and other technologies in the late 1960's and early 1970's. Going through the documents the ideas he is proposing are similar proposals that were brought up in the 1940's (war years) and the start of the cold war 1950's on how to make systems survivable. A wind farm is a good thing in 1940, 1950, 1960, and 2010. But we are having amazing difficulties as a nation jumping on technology like wind and solar because they do not carry the same bang for the buck as coal, gas, or nuclear. And so much of solar, batteries, and in some instances wind power generation is locked up in patents that will not see the light of day for the next 75 years, and that is if they are not renewed by the companies that own them.
From a mangers viewpoint, it is so much easier and cheaper to do incremental releases and phased upgrades rather than really roll out the new technology. It does not matter what that new technology or process is, unless there is an immediate good influence on the companies spread sheet, it will be a project that never dies, and we have all worked on zombie projects at one point in our career.
We see this everywhere, companies will never rip out a technology, they will keep on upgrading it because the manufacturer keeps on upgrading hardware and software keeping the continuous upgrade for hardware/software cycle going. It rarely matters that the software no longer does what the company needs, here lets just do some custom coding for 200 dollars an hour with contractors on site to help out. In the longer run – 200 dollars an hour for custom programming is still going to be cheaper than rolling out something new when few have an idea how the process is supposed to work or how much it really costs.
The humor to all this is watching companies implement Cloud Computing thinking that it will save them money. Cloud computing will save money, but are the architectures and work flows right for the cloud environment. I have seen a lot of good implementations with really poor work flows because the old system did everything we wanted, and no one wanted to move over to the cloud.
We see this same issue in the roadways and electrical grids, power generation, some power generation systems are using original technology that is 100 years old, and while it works, it was build in a day long before SCADA, long before the internet, long before computing systems. We can't expect a 100-year-old power generation station to have the same controls as a nuclear power plant built in 1990. We also cannot expect that 1970's built nuclear power plant to have worked out a plan on how to secure it against the Internet because in 1970 the Internet was still a DARPA funded project of supreme geekiness. One that AT&T wanted nothing to do with, charging well above regular line rates for data hoping to delay the project or kill it, depending on whom you talk to. The Internet has destroyed the phone company for landlines, but cellular (a new technology) has also helped destroy landlines as well as one business model that is old is changed and replaced by one that is just as lucrative.
Strikingly the ability of some new technologies to be killed by the company trying to invent cool new stuff is something that we see in many of the older software companies. Famously, IBM didn't get it in 1982, but Bill Gates did. We hear of Microsoft's struggles internally, failed projects, management vacating positions where they had the ability to really do something cool, amidst memos of bright sunny days. Ray Ozzy knows that cloud computing kills off the 28 year old desktop business model. Does Microsoft know this as well deep within the company, or has azure become another Microsoft search? Will the new kids on the block Google and Amazon crush Microsoft in cloud computing? Will Microsoft be able to cannibalize the cash cow, windows and office in favor of something that has a smaller margin, but a potential huge upside? This is going to be a very hard decision because much like the telephone and the answering machine, or the music industry and the player piano, the industry is going to change regardless.
Tim brings up many good points throughout his book about how companies fail to see the next big thing, or even the next big accessory even if it was built in-house. We can't call it a lack of vision; people are building amazingly cool new stuff inside of companies. People are also building things that will not have the breadth of adoption to make a powerhouse addition to the bottom line. The challenge then within companies is the willingness to crush the current cash cow in favor of the new cash cow. It takes management fortitude that probably cannot exist when the shareholders are paramount, or short-term profits kill long-term processes within a company. A middle or senior manager who is only worried about the next quarter and the performance review/bonus is based on hitting or exceeding quarterly numbers means the preservation of the current cash cow at all costs. Risks involved with new potential cash cows cannot exist in a quarter-to-quarter thinking company.
The book is also the tale of companies that could have and should have taken bigger risks, yes Microsoft should have bought Google, but they didn't allowing a very aggressive competitor to own market share where Microsoft has struggled. So why couldn't Microsoft with all its power lose to Google? Search has not been and never was a cash cow, for Microsoft. Read the quarterly reports that Microsoft publishes, Microsoft search/live/bing/another rebranding later. Microsoft search regularly loses money, and Microsoft thought that based on their own experience, there was no way that Google would grow into the power house it is today competing in search, advertising, mobile, and quite possibly electrical power. This is what makes the book so interesting – you can easily see the model, you can apply it, and you can easily see when outside a company how the economic models work, or should work. And we can understand the fear of losing today's big profit centers in favor of a new untested untried technology that realistically will not carry the same profit margins that the company has grown accustomed to.
It is an interesting way of looking at the last 100 years of technology, as companies seek to control, kill, bury, make a profit, hit the point where they simply can not grow as fast or find new technologies that have a demonstrated profit margin that the company will need. This is what makes M&A stories so interesting, and why so many M&A deals go bad, or do not pay off the way that they were intended to. Internal corporation issues surrounding margins, profit, projections, internal politics, and the dismantling of one business vertical in favor of something untested. Many managers simply do not have the authority to do this, and in a quarter to quarter driven company, simply cannot afford to do this kind of thinking.
This is a seriously good book to go get, and well worth reading, as it is immediately applicable to many of the companies we see today. This isn't about "who moved my cheese" this is about companies killing their own innovation because of short term thinking, and not seeing the "next big thing" because of short term thinking.