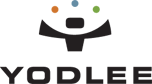 US customers have been waiting for automated bank feeds from Xero for awhile now. In New Zealand, Australia and the UK Xero build relationships directly with the banks and many were waiting to see what strategy they would adopt in the US market.
This morning Xero announced that they have entered into an agreement with US based Yodlee to extend the availability of daily account feeds in Australia, the UK and other key regions such as North America. This agreement will see Xero customers able to access a further 11000 account sources including an extra 100 throughout Australia.
This is an interesting strategy as Yodlee works by being given access authority to a customers bank records – a technique that is actually a technical breach of many banks terms and conditions.
Xero CEO Rod Drury is understandably pleased that major differentiating feature for Xero, bank feeds, will now be available more broadly. He said:
For small businesses, the ability to automatically view all of your financial data in one place is crucial to successfully managing cash flow, Extending the availability for our customers to access their financial information at thousands of additional financial institutions further reinforces Xero's commitment to being the leading online accounting solution. We've chosen Yodlee based on their proven technology and industry practice as the prime channel to deliver bank data that is both scalable and secure
The integration should be available from the middle of 2010 for Xero's business customers.