Browse:
Home
/
Quinton Wall
Quinton Wall




Director of technical platform evangelism at salesforce.com, and aspiring fantasy author. Regular speaker at cloud and developer events around the world, and an active contributor to open source projects and the developer.force.com community. When he is not working with the Salesforce Platform, building mobile apps, or writing books, Quinton can be found on twitter sharing his thoughts 140 characters at a time.
By Quinton Wall on July 23, 2015
Enterprises are suffering a scarcity of insight. Think about it. There is an unprecedented amount of data in the world, and it is growing exponentially by the day. In fact, according to IBM, 2.5 billion gigabytes of data are created each day. This data is being generated by everything from smartphones to enterprise databases; scientific, […]
Posted in Application Software, Featured Posts | Tagged Analytics, big data, data
By Quinton Wall on January 19, 2015
f you read most of the prediction articles for 2015, it's pretty clear that the conventional thought is that enterprise IT will continue to grow more collaborative with organizational phenomena such as DevOps becoming more common, that mobile computing will continue its ascent, and of course cloud computing will continue to augment and in some […]
Posted in Enterprise, Featured Posts, Trends & Concepts | Tagged 2015 theme, big data, cloud, Enterprise, identity, mobile | 1 Response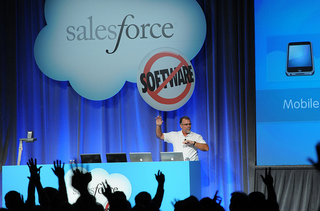 By Quinton Wall on September 24, 2014
On the fence about whether the DF '14 developer keynote is for you? The developer keynote is for anyone who wants to create new apps, or extend and customize their existing salesforce implementation. Reserve your seat now before they sell out!
Posted in Application Software, Featured Posts | Tagged #df14, developer, dreamforce, Featured, platform, salesforce
By Quinton Wall on June 3, 2014
Yesterday I attended the kick off of Apple's annual developer conference, WWDC. I was fortunate enough to attend last year as well, but unlike last year which was all about new hardware, this time the keynote was all about developers. There was also a maybe not-so-subtle undertone of the direction Apple is taking then it […]
Posted in Featured Posts, Mobile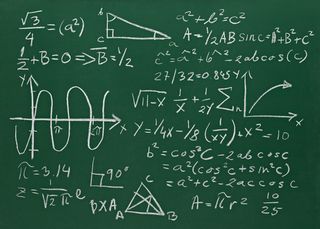 By Quinton Wall on May 5, 2014
While the sheer number of mobile devices in the marketplace is growing in a staggering way, what's truly important to understand isn't how many people have phones. It's what the devices can do that's really game changing. With computational power greater than NASA used to put a human on the moon, developers and app builders […]
Posted in Featured Posts, Mobile | Tagged Featured, IT, mobile app
By Quinton Wall on April 22, 2014
Don't climb the coconut tree, when a banana will do just fine. My team and I spend a lot of time talking to customers about their mobile strategy. Generally, we hear the same two things: Either,customers don't know where to start with mobile, or their strategy involves solving too many things (security, integration, etc) to […]
Posted in Enterprise, Mobile, Platforms, Technology | 1 Response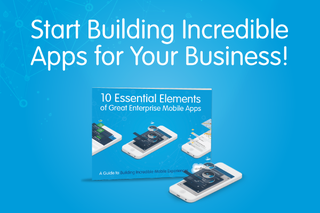 By Quinton Wall on April 17, 2014
Mobile devices, whether you're talking about smart phones, tablets, or other form factors, present unique development and design challenges. The kind of information, the actions you can take, the way the interface looks and works, needs to be fundamentally different in a mobile environment. Which is why, at salesforce.com, we've identified what we believe are […]
By Quinton Wall on April 15, 2014
Almost overnight, it seems, our lives came to revolve around social networks: We scan our Facebook feeds for updates from our families and relevant news, use Twitter to follow friends and celebrities, and pin the latest fashions or home-improvement ideas via Pinterest. Behind it all is the desire to drive engagement, to stay connected with […]
Posted in Featured Posts, Mobile | Tagged api, facebook, FitBit, Geoffrey Moore, IT, oauth, platform, salesforce.com, twitter | 1 Response
By Quinton Wall on March 27, 2014
Music is a big part of my life. I own too many guitars for my own good, and love discovering new music. One of my favorite apps for discovery is Shazam. With so much focus on how to build amazing mobile apps it's really hard to go past Shazam. As we see the demand for […]
Posted in Design, Enterprise, Featured Posts, Mobile | Tagged android, Enterprise, iOS, mobile, mobile app, operating system, Rdio, shazam, Spotify, warner music group