Archives by date
You are browsing the site archives by date.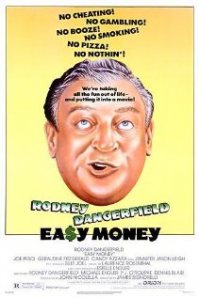 By Jason M. Lemkin on October 11, 2012
The thing is, what you really have to ask yourself, if you are growing less than 100-150% YoY — all the way to $100m in ARR — is the market just too small? Or if not — am I just not well enough positioned in the market?
Posted in Business, Enterprise, Entrepreneurship, Featured Posts | Tagged echosign, ipo, salesforce.com, software as a service, workday | 2 Responses
By Adron Hall on October 11, 2012
Here I am on day #3 of my Coder's Vacation and RICON is happening today. This is a new conference put together by the fine folks at Basho, maker of Riak (which note, is a link to the project on Github because Basho is awesome like that, they roll all open source like). However, it's a […]
Posted in Application Software | Tagged basho, conferences, reviews, riak, ricon, ricon2012
By Guest Authors on October 11, 2012
Often I hear that the enterprise is "starting to warm up to PaaS" spoken as though adoption in the enterprise is purely a function of the customer's readiness. Obviously an enterprise must adjust its IT world view in order to truly embrace PaaS. PaaS is at least as much a cultural change as it is […]
Posted in Featured Posts, Platforms | Tagged adoption, Amazon Web Services, microsoft, paas, platform services, windows azure
By Ben Kepes on October 11, 2012
As I go from conference to conference, I'm seeing more and more examples of people talking about the "open cloud." Proponents talk about choice, flexibility and the inherent safety of the open cloud. Opponents, on the other hand, point to fragmentation, immaturity and concerns about anything that is available without
Posted in Trends & Concepts | Tagged cloud, Jonathan Bryce, Krish, Krishnan Subramanian, opensource, openstack, Rackspace Cloud, Rishidot Research | 1 Response