Archives by date
You are browsing the site archives by date.

By Krishnan Subramanian on November 27, 2012
Yesterday Eucalyptus announced the new version of their software and, in the process, more closely aligned with AWS. It is not surprising given the ground realities of cloud infrastructure market. I would even argue that it is a smart bet by Eucalyptus which could help them as enterprises are seriously considering AWS off late. Before […]
Posted in Featured Posts, Infrastructure | Tagged aws, eucalyptus, eucalyptus 3.2, iaas, infrastructure, Infrastructure as a service, Infrastructure services, insights | 4 Responses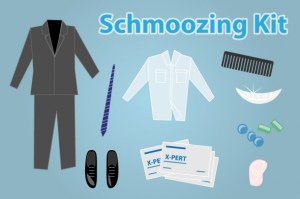 By Jason M. Lemkin on November 27, 2012
Basically all of the SaaS CEOs/founders I know of have made at least one terrible VP+ level hire. Sometimes it's VP Sales (OK, often, this is the most common mishire — another post here on what a really great VPS can do for you, and how a poor one can wreck your company, coming).
Posted in Entrepreneurship | Tagged startup hiring, startups | 1 Response

By Ben Kepes on November 27, 2012
This week marks the first Amazon Web Services user conference. The AWS event, re:Invent, is being held in Las Vegas and given the massive awareness that AWS and its ecosystem has, we should see lots of product announcements from both Amazon themselves and ecosystem companies. First up is Boundary who is today releasing a new […]
Posted in Business, Infrastructure | Tagged amazon, Amazon Web Services, aws, Boundary, cloud computing, las vegas, microsoft, Puppet Labs | 1 Response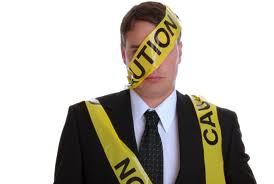 By Jason M. Lemkin on November 27, 2012
I don't know about you, but I've had to recruit a lot of types of folks over the years where my domain knowledge was limited.  I've had to recruit Ph.Ds. from various domains including particle physics.  Front-end, mid-end, back-end engineers of all sorts and types.  Sales managers back when I never managed sales.  Internet marketers […]
Posted in Entrepreneurship | Tagged employment, startups | 3 Responses

By Dave Michels on November 27, 2012
I am a sucker for the underdog. I love the battle, the strategy, the market dynamics. The 'We're Not Number One, So We Try Harder' mentality. I think that's why I was originally attracted to Android. I saw the potential of the OS early in the game (bought the first Android phone).  I've been an […]
Posted in Business, Featured Posts, Mobile