Archives by date
You are browsing the site archives by date.
By Derek Pilling on January 24, 2014
I'm not a huge football fan. But I do marvel at the drama of professional football. In particular, I admire what Peyton Manning has done for the Broncos the past two years. His individual contributions are well documented. But what I've been most impressed by is the positive impact he seems to have had on the […]
Posted in Entrepreneurship, Featured Posts | Tagged contingency planning, execution precision, greatness, leadership, lessons learned, Peyton Manning, Random, selflessness, urgency, work ethic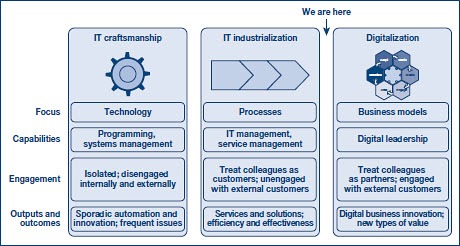 By Michael Krigsman on January 24, 2014
New research from Gartner and CIO Magazine describe the shift from infrastructure to digital transformation. But, not all organizations are ready to change.
Posted in Featured Posts, Trends & Concepts | Tagged cloud computing, esteban kolsky, gartner