Browse:
Home
/
A Bite o' Apple
By Adron Hall on October 22, 2013
Over the last couple of months I've been double laptoping it. I've had a Lenovo Carbon X1 with Windows 8 and Ubuntu dual boot configuration with 8GB RAM, 256GB SSD and i7 and I had a Mac Book Air (MBA) 8GB, 512GB SSD and i7 Proc. The MBA was my primary work machine with the […]
Posted in Featured Posts, Technology | Tagged A Bite o' Apple, i7, lenovo, lenovo carbon, lenovo x1 carbon, linux, mac book air, mac book pro, os-x, reviews, ubuntu, windows, windows 8, x1, x1 carbon
By Adron Hall on January 9, 2012
I have paid attention to Steve Jobs only in knowing he was producing some pretty sexy products at Apple. I had never owned one until December 23rd of 2011.  I had however respected Apple & Job's Products. I knew very little about the level of his drive and passion. I also knew little about his […]
Posted in Trends & Concepts | Tagged A Bite o' Apple, Apple, Book Thoughts, steve jobs | 1 Response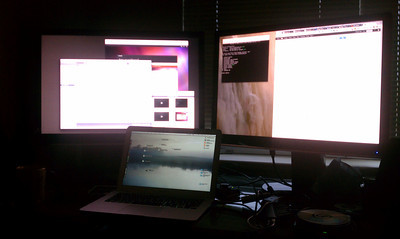 By Adron Hall on January 2, 2012
The Macbook Air is indeed an "insanely great" device. I have slammed this thing around, physically and virtually, from the bicycle messenger bag situation described in my buying decision post, all the way to running multiple virtual machines and multiple monitors! This machine, of course if you're using lean, clean, powerful, and intelligent built software, […]
Posted in Technology | Tagged A Bite o' Apple, Compact Disc, Digital Visual Interface, dual monitors, HDMI, how-to, laptop, mac, mac book, macbook, macbook air, Multi-monitor, multiple monitors, os-x, reviews, ultrabook, Universal Serial Bus, video adapter, Video Graphics Array | 1 Response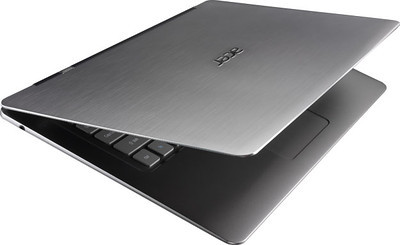 By Adron Hall on December 19, 2011
Ok, it's that time of the year and I'm at the phase of the cycle when it is computer purchasing time. What do I want, what do I need, who has the best options available? In order of priority here's my wish list for the ideal machine.
It must be able to run Windows & Linux. Even better would be the ability to run OS-X, Windows, and Linux. Preferably with Linux or OS-X as the core operating system and Windows either virtualized or dual booted.
Another high priority is I want elegant, sexy, and strong design. But not just in appearance but in functionality too. I want the device to be strong. I want the material to be fabricated well, I want the quality and durability to be built into the device. This comes down to the device being a single mold, probably of a high quality material like aluminum.
I want as much oomph as I can get out of the hardware. Demanding elegant and sexy usually dictates it won't be powerful. Demanding tough is usually another strike against that.
Another thing which is super important, but I may be flexible on, is the resolution. I simply want as much resolution as possible.
The last thing, which isn't as important, is I don't really want to pay more than about $1500. I'd be all the happier if I can find something for even less.
Narrowing Down the Machines… (click through to read the entire article)
Posted in Featured Posts, Technology | Tagged A Bite o' Apple, air, build quality, fabrication, linux, macbook, macbook air, os-x, reviews, ubuntu, win7, windows 7 | 2 Responses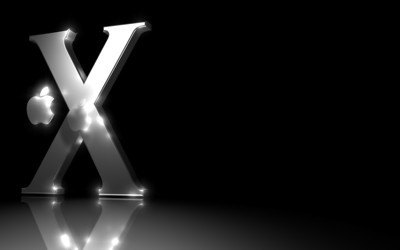 By Adron Hall on September 18, 2011
I've been developing in my spare time on Mac OS-X using Rubymine, Webstorm, TextMate, XCode, and several other apps. I've also been using Kindle (the native app and the HTML5 Version), Tweetdeck, and a host of other applications. A bulk of things I've also been using, however they're almost entirely in Chrome/HTML5 or some web […]
Posted in Application Software | Tagged A Bite o' Apple, finder, linux, os-x, os-x leapord, ubuntu, windows, windows explorer | 1 Response