Browse:
Home
/
Capital expenditure
By Ben Kepes on July 16, 2012
Way back when (over a year ago in fact) the second paper released in the CloudU series was on Cloudonomics – the study of the economic impacts and drivers for cloud computing. Having spent years watching this space, I'm continually bombarded by questions from customers, and assertions from vendors about the massive cost-savings that cloud […]
Posted in Trends & Concepts | Tagged Capital expenditure, cloud computing, cloudonomics, CloudU, Operating expense, Opportunity cost, Total Cost of Ownership, video | 1 Response
By Ben Kepes on April 5, 2012
If we accept that the role of IT is to aid an organization in its strategic objectives, then it makes sense that any time it spends doing low level routine stuff is detrimental to that aim. Any technology that frees up IT to do higher order stuff, to really add value, should be embraced. Almost regardless of the cost.
Posted in Featured Posts, Infrastructure | Tagged Capital expenditure, CloudComputing, converged infrastructure, cost | 1 Response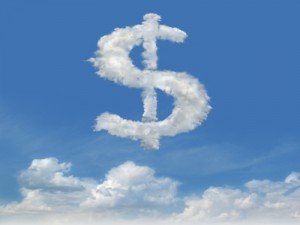 By Ben Kepes on January 19, 2012
Krish wrote a post covering a report which showed that the costs involved in utilizing converged infrastructure (ie a consistent approach towards hardware and software that sees everything in a data center fit together like lego) runs to some 15% more expensive than when using a more "Do It Yourself" approach. The topic of […]
Posted in Infrastructure | Tagged Capital expenditure, CloudComputing, converged infrastructure | 1 Response
By Frank Scavo on July 7, 2011
Computer Economics has just published its 22nd annual IT Spending and Staffing Benchmarks study. The latest data, based on our survey from the first half of 2011, shows that the US and Canada have emerged from the IT spending recession of the past two years. At the same time, the recovery is weak and organizations […]
Posted in Business, Enterprise, Featured Posts, Your POV | Tagged Capital expenditure, Computer Economics, enterprise software, investment | 1 Response