Browse:
Home
/
Chief technology officer
By Michael Krigsman on April 29, 2015
Traditional IT skills center on technology and infrastructure like servers, databases, and telecom systems. Although important, these skills are rapidly becoming insufficient to meet the expectations of digital business. To be clear, traditional IT and the CIO are not going away anytime soon. Businesses and the government run on datacenters and applications that require traditional […]
Posted in Business, Featured Posts, Trends & Concepts | Tagged aaron levie, Chief technology officer, cloud computing, CXO, innovation, Intelligence quotient, PricewaterhouseCoopers
By Ben Kepes on September 28, 2012
CloudSigma is taking an interesting approach to IaaS but one which I suspect will have limited real world appeal going forwards.
Posted in Infrastructure | Tagged Application programming interface, Bechtel, Central processing unit, Chief technology officer, Christian Reilly, cloud computing, CloudSigma, Random-access memory | 2 Responses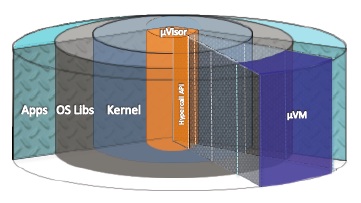 By Ben Kepes on September 21, 2012
At VMworld back in August, one of the small number of announcements made revolved around "end user computing", VMware's term for all the different products that deliver solutions for actual business users. VMware announced a suite of solutions, built around a bunch of different projects (Projects Octopus, AppBlast, ThinApp, VMware
Posted in Featured Posts, Infrastructure | Tagged Bromium, Chief technology officer, Ian Pratt, vmware, VMware ThinApp, vmworld, Wanova, windows
By Ben Kepes on February 28, 2012
At the Cloud Connect event in Santa Clara recently, Allan Leinwand, CTO from  Zynga presented a keynote the day after a fairly emphatic statement contained in their earnings call that speaks to their marked retreat from the public cloud. In the space of 12 months Zynga has gone from 80% of workloads being in the […]
Posted in Featured Posts, Infrastructure | Tagged amazon, Amazon Web Services, Chief technology officer, Netflix, zynga
By Guest Authors on September 9, 2010
I had a really interesting phone call with Sameer Patel yesterday. The last couple of times that we spoke Sameer had taken to describing Defrag as a "summit-y feel" or "more of a summit than a conference." Yesterday, when he said that again, I asked him exactly what he meant by that (and now I'm […]
Posted in Strategy | Tagged case study, Chief technology officer, conferences, cto, defragcon, Sameer Patel, summit, Uncategorized