By Charlie Wood on December 27, 2010
(Guest post by Charlie Wood, founder, Spanning Cloud Apps) Google's ChromeOS is a very big deal. Well, not yet, but it will be. However, some very clever people disagree so I thought it might be useful to go through my rationale for believing what I do. Let me first make a disclaimer: I'm a big […]
Posted in Featured Posts, Infrastructure, Mobile, Platforms, Your POV | Tagged Apple, chrome os, Chrome Web Store, google, Google Chrome, google chrome os, ipad, Spanning Backup, Spanning Sync | 3 Responses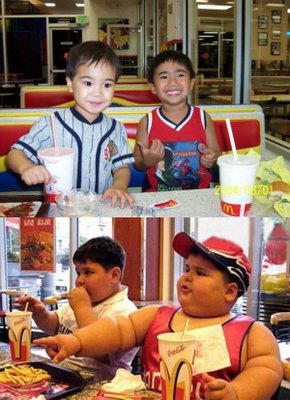 By Dan Morrill on June 3, 2010
Google officially announces Chrome OS's arrival date as this fall, HP purchases Palm and promptly kills off an Ipad like device with Windows as an operating system, and Apple announces that 2 million IPads have sold in 60 days with rumors that the Ipad is killing Netbooks. Fat and Bloated operating systems (regardless of the […]
Posted in Design | Tagged Apple, chrome os, googke, innovation, ipad, microsoft, Misc Technology | 1 Response
By Krishnan Subramanian on November 19, 2009
Today Google is holding an event to introduce Chrome OS. Here is a video explaining in simple terms the concept behind Chrome OS. Here is my skeptical post about Chrome OS immediately after the announcement and Zoli's post on how Google takes a Microsoft kind of approach to their release.
Posted in General | Tagged chrome, chrome os, cloud computing, google, webapps
By Zoli Erdos on July 9, 2009
Good prank: 3,000 pageviews, 500 re-tweets, dozens of links. In fact many on the TechMeme thread still carry titles like The First Screenshots of Chrome OS. But it wasjust a prank. Watch the videohere.
Posted in General | Tagged chrome os, fake, google, humor, prank | 1 Response
By Zoli Erdos on July 8, 2009
Image via Wikipedia There's hardly anything to add to the actual announcement– the whole world is talking about it, and I don't just mean TechMeme entirely taken over: when Reuters, The New York Times and just about all mainstream media reports it, you know there's something big – but is it nuclear? We'll have to […]
Posted in Analysis | Tagged chrome, chrome os, google, Google Chrome, linux, microsoft, netbooks, operating system, os, situational computing, situational device, situational hardware, web os, windows | 2 Responses