Browse:
Home
/
content strategy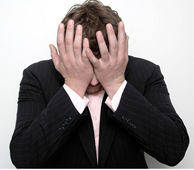 By Mark Fidelman on November 17, 2010
Do we really have to wade through your 400 page text-based manual you've posted online in order to find out why an error keeps us from using your software?  Worse, when we finally find the answer it's incomplete.  So what do we do? A Google search and find the answer elsewhere. Really? Aren't we done […]
Posted in Application Software, Featured Posts | Tagged bailie, Community News, content strategy, documentation, enterprise 2.0, rahel, scott abel, social, Social Documentation, technical communicator, tom johnson, Tristan Bishop | 1 Response
By Mark Fidelman on October 4, 2010
  Content Strategy is an emerging field with immense possibilities for business.  Similar to its Marketing cousin, content strategy seeks to position the right content with the right user experience at the right time for its intended audience.   The difference however, is that content strategy is less about advertising and more about revealing your product's […]
Posted in Featured Posts, Marketing | Tagged Ann Rockley, anne gentle, content strategy, contentstrategy, enterprise 2.0, Jack Molisani, Rahel Bailie, rj jacquez, Rolling Stones, Sarah O'Keefe, scott abel, Site Management, Tristan Bishop
By Mark Fidelman on September 21, 2010
Last week Scott Abel and I held a live webinar for content strategists.  Due to popular request, I am posting the presentation here: What Marketing Needs to Know about Content Strategy.
Posted in Marketing | Tagged content strategy, enterprise 2.0, Resources
By Mark Fidelman on August 3, 2010
I recently concluded a very detailed study of the most influential technical documentation sites of 2010 to determine what made them influential.  What I discovered transcended documentation to include all product and service related content. Today there are companies that using content in strategic ways that are not being discussed for competitive reasons.  These companies […]
Posted in Marketing | Tagged content, content strategy, marketing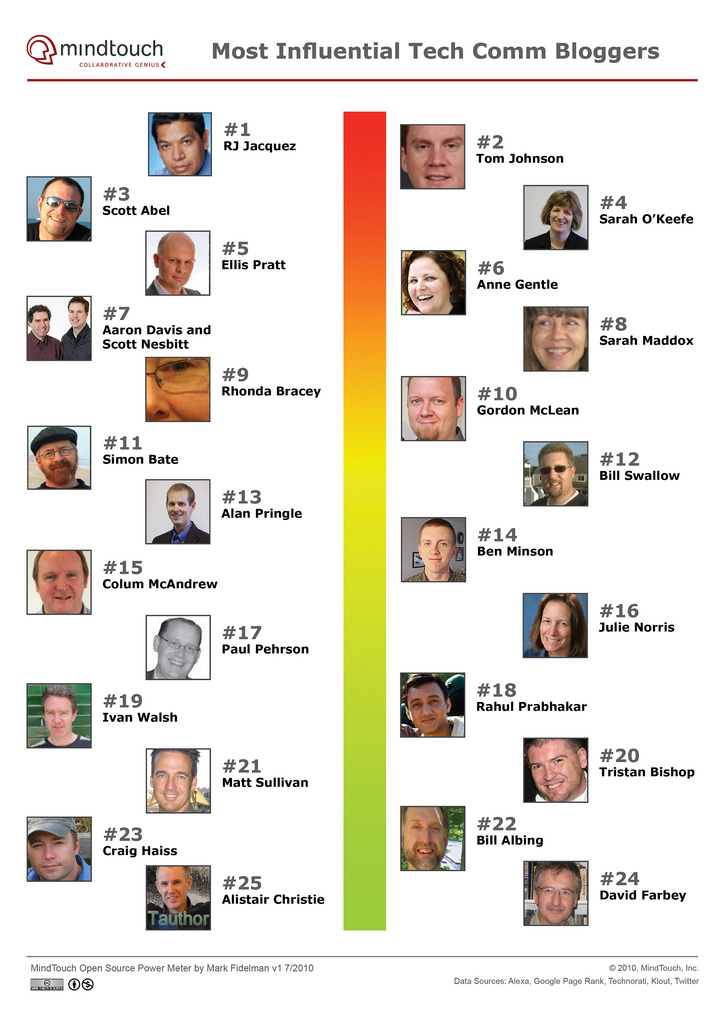 By Mark Fidelman on July 29, 2010
The Technical Communicator community has many influential bloggers. Yet for an industry known for its communication skills, we were surprised by the lack of social media experience even among the elite. Astonishing, given the nature of the industry. I suspect that will change as Technical Communicators become more comfortable with today's communication tools. In compiling […]
Posted in Marketing | Tagged anne gentle, blogger, content strategy, Most Influential, rj jacquez, sarah maddox, sarah okeefe, scott abel, Technical Communication, technical communicator, tom johnson
By Mark Fidelman on May 26, 2010
Ever wonder how Wikipedia maintains such a high degree of quality material on any given subject?  They have an army of unpaid content curators.   They also have you.  The all-volunteer team of curators is constantly checking new submissions to ensure they meet  the rules that Wikipedia established that were designed to prevent self-promotion, that articles […]
Posted in Enterprise | Tagged content strategy, curation, Digg, e20, enterprise 2.0, Reddit, Slashdot, Stumbleupon, twitter, volunteers, wikipedia | 2 Responses