Browse:
Home
/
e-commerce
By Paul Miller on March 31, 2014
In face to face interactions we are programmed to recognise the importance of feedback. As we move many previously physical interactions online, are we in danger of forgetting just how important it is? When you walk into a shop and buy something, a plethora of tangible and intangible signals reassure you that all is proceeding […]
Posted in Application Software, Featured Posts, Small business | Tagged bill.com, cloud computing, e-commerce, freeagent, invoice, Payment, saas
By Ben Kepes on December 18, 2012
Interesting survey results just released that indicate cost isn't the highest factor in cloud adoption (yay – at last people are talking more about non-cost impacts of cloud) – Respondents believe compliance requirements, value and competitive advantage are the key drivers for cloud adoption. The survey polled 330 global CIOs
Posted in Featured Posts, Trends & Concepts | Tagged Application programming interface, Business-to-business, Chief information officer, cloud computing, e-commerce, software as a service, technical support | 5 Responses
By Ben Kepes on December 7, 2012
One of the most interesting areas in the conceptual discussion of the cloud is the economic impacts it can bring. The conversation is so much broader than just cost savings; there is a deep and complex series of discrete topics to look at relating to both costs and ROI relating to cloud. One of the […]
Posted in Trends & Concepts | Tagged Business Value of Cloud Computing, cloud computing, cloudonomics, e-commerce, Economics, Joe Weinman, Weinman
By Adron Hall on November 5, 2012
PSA: "Warning: Cloud Washing is in FULL EFFECT! Be cautious or you could be bitten by this nasty virus, a rant on marketing nonsense." Yesterday I was buying a router. The router I ended up getting has a USB port for attaching a drive as a NAS for media. Not for file sharing, but simply for […]
Posted in Business, Enterprise, Featured Posts | Tagged Business-to-business, cloud, cloud computing, cloud computing is dead, cloud washing, CloudComputing, data model, e-commerce | 2 Responses
By Ben Kepes on July 9, 2012
CloudU Notebooks is a weekly blog series that explores topics from the CloudU certificate program in bite sized chunks, written by me, Ben Kepes, curator of CloudU. How-tos, interviews with industry giants and the occasional opinion piece are what you can expect to find. If that's your cup of tea, you can
Posted in Business, Featured Posts, Infrastructure | Tagged Application programming interface, cloud computing, Customer, e-commerce, Sunk costs, vendor lock-in | 3 Responses
By Michael Krigsman on July 6, 2012
Here are seven ideas to help you choose a professional services company for your cloud implementation.
Posted in Application Software, Business, Enterprise, Featured Posts | Tagged CIO, cloud computing, Cloud ERP, e-commerce, enterprise software, Michael Krigsman, netsuite, Service provider | 2 Responses
By Ben Kepes on June 14, 2012
As promised, I am embarking on a loose series of blog posts that should help organizations plan their process for moving to the cloud. There are so many different things to think about, on so many different levels, that giving IT managers and business people a set of bullet-points and topic areas should help them […]
Posted in Infrastructure | Tagged Business-to-business, CloudComputing, e-commerce, hipaa | 2 Responses
By Ben Kepes on May 29, 2012
Running a number of businesses, some using the cloud and some not, I've seen firsthand the reality of what it takes to move systems from traditional on-premise delivery to the cloud. Whether it's because of push-back from users, IT department concerns, functional gaps or differences in the way applications are written, the migration is hard. […]
Posted in Application Software, Featured Posts | Tagged Australasia, cisco, cloud computing, e-commerce, ProQuest, survey, vendor lock-in | 3 Responses
By Dan Morrill on March 7, 2012
In case you have been wondering what has been keeping me busy, the InfoSec Institute out of Chicago has requested that I write down everything I know about Cloud Computing, and this is turning into an interesting project. As I am nearing my deadline, and finishing up the book on Advanced Cloud Computing for ISI, […]
Posted in Infrastructure | Tagged amazon, Business-to-business, cloud computing, e-commerce, Elastic Block Storage, microsoft, Virtual Private Cloud | 1 Response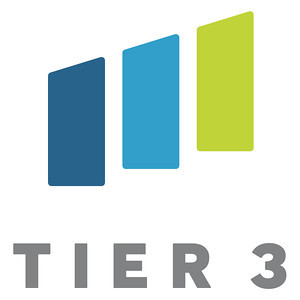 By Adron Hall on February 21, 2012
There are cloud offerings and then there are cloud offerings. As of today, Tier 3 just loaded up some big guns. Over the years Tier 3 has provided an Infrastructure as a Service (IaaS) play using various geographically located data-centers with high level disaster recovery, high availability (99.999%), utility compute, and high speed storage to […]
Posted in Business, Enterprise, Featured Posts, General, Infrastructure, Platforms | Tagged .NET Framework, business, cloud foundry, CloudComputing, Cloudfoundry, e-commerce, federated cloud, iron foundry, Jared Wray, platform services, vcloud, vmware

By Zoli Erdos on June 4, 2010
The HTC EVO Android phone is the ultimate weapon that' supposed to turn Sprint's weak business around. Yes, the phone is really incredible (not Incredible, that's another model), but that does not change the fact that Spring is welcoming it with utter failure. Customers attempting to buy it get to stare at this message forever: […]
Posted in General | Tagged android, e-commerce, htc evo, smartphones, sprint, web failure, wireless | 1 Response

By Paul Miller on February 22, 2010
I recorded my latest Semantic Web-ish podcast last week, talking with Martin Hepp in Germany and Jamie Taylor in California. Our topic was GoodRelations, an ontology/vocabulary designed to enhance the clarity of descriptions of businesses and their products on the Web. As the GoodRelations site describes, "GoodRelations is a language that can be used to describe very […]
Posted in Infrastructure | Tagged e-business, e-commerce, Freebase, GoodRelations, Linked Data, Metaweb, ontology, Podcast, RDFa, semantic web, vocabulary