Browse:
Home
/
Foundry Group
By Mark Suster on July 28, 2014
I recently attended and presented at Dave McClure's PreMoney conference in San Francisco. I go every year because I love events hosted & moderated by insiders involving discussions by insiders because it maximizes the amount of real discussions people have. What you'll see if you watch the video is an unscripted and unfiltered look into […]
Posted in Entrepreneurship, Featured Posts | Tagged dave mcclure, Entrepreneurship, Foundry Group, Initial public offering, Scott Kupor, startup lessons, startups, Union Square Ventures, vc funding, venture capital
By Ben Kepes on October 24, 2012
Just looking at the success that TechStars companies have post demo day is a real validation of the program – it creates amazing team building opportunities, awesome visibility for the startups involved and fantastic access to angels and early stage investors.
Posted in Entrepreneurship, Featured Posts | Tagged brad feld, cloud computing, Foundry Group, San Antonio, Startup company, techstar, TechStars Cloud, Texas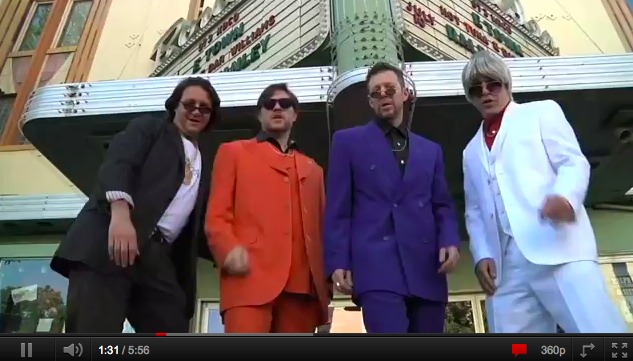 By Mark Suster on September 14, 2011
I was an entrepreneur for years. I must have pitched 40-50 VCs over the years. Possibly more. As I talked about on many occasions when I was an entrepreneur – and blogged publicly about – I learned a lot about my business and myself in these meetings. It was largely a positive experience. [Make sure to watch the […]
Posted in Entrepreneurship, Featured Posts, Just for fun, Marketing | Tagged Foundry Group, Startup Advice, TechStars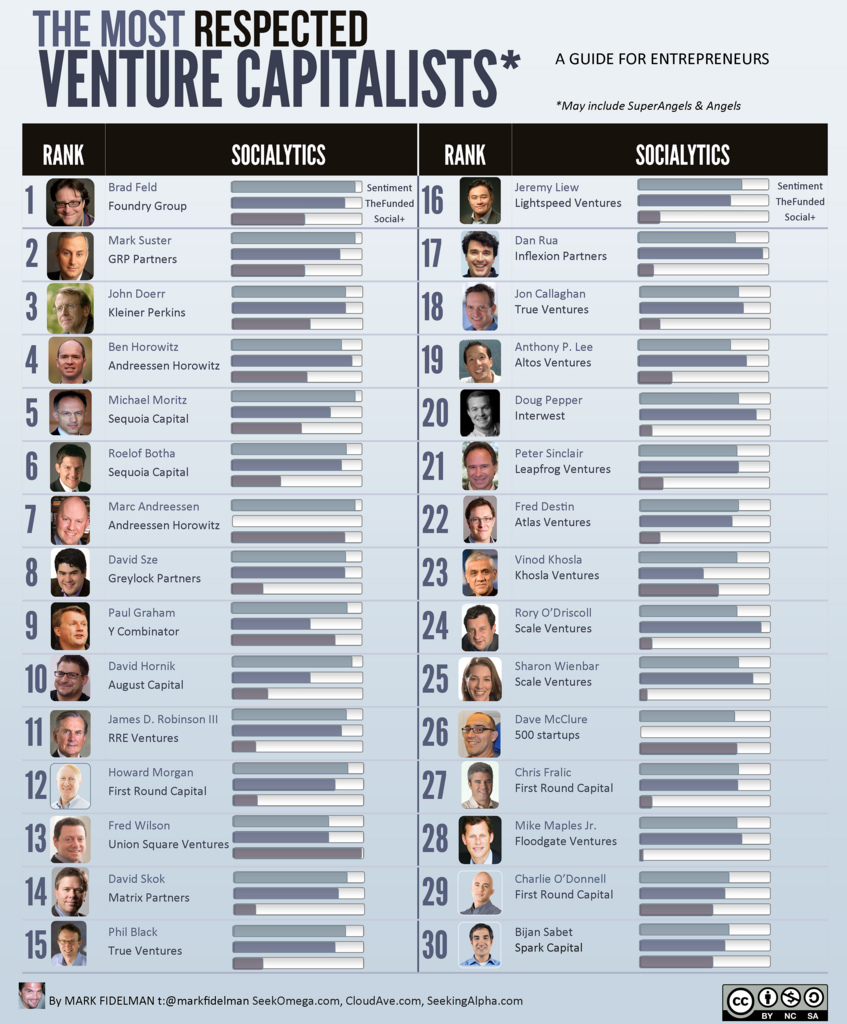 By Mark Fidelman on February 2, 2011
A guide for Entrepreneurs There is a lot of content created by the Venture Capital community that has helped countless entrepreneurs.  In fact, one of my favorites is How Andreessen Horowitz Evaluates CEOs. I recently stumbled upon the article again and it reminded me of an article I've been meaning to write for my entrepreneurial […]
Posted in Entrepreneurship, Featured Posts | Tagged Andreessen Horowitz, ben horowitz, brad feld, dan rua, Entrepreneur, Entrepreneurship, Featured, first round capital, Foundry Group, grp partners, Infographics, marc andreesseen, mark suster, roelof botha, startups, vc funding, venture capital | 36 Responses