Browse:
Home
/
Funny Bits

By Adron Hall on March 19, 2012
A quote from 1995 in Newsweek, "Newsweek magazine in 1995: "Visionaries see a future of telecommuting workers, interactive libraries and multimedia classrooms. They speak of electronic town meetings and virtual communities. Commerce and business will shift from offices and malls to networks and modems. And the freedom of digital networks will make government more democratic. Baloney. […]
Posted in Trends & Concepts | Tagged Darth Vader, epic, fail, Funny Bits | 2 Responses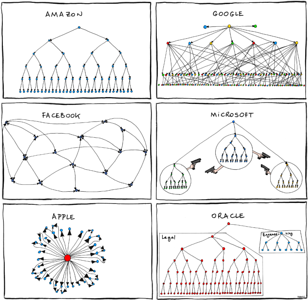 By Adron Hall on June 29, 2011
AMZN, MSFT, GOOG, and other org Charts (Click for full size) Image credit: Bonkers World.
Posted in Business, Featured Posts | Tagged Amazon.com, cartoon, funny, Funny Bits, GOOG, google, microsoft, organization charts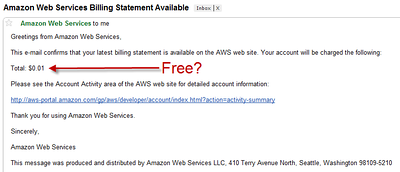 By Adron Hall on April 1, 2011
Ever been working along on something, and you see an ad or get an error that just boggles the mind?  You look at it and just think to yourself, "what the…  why did they… I…  don't… can't…  even…  imagine.  Ugh idiot!"  Well here's a few that have hit me lately. This is SUPPOSED to be […]
Posted in General | Tagged Funny Bits, humor, PSA, wtf