Browse:
Home
/
global warming
By Paul Miller on March 19, 2012
Most of us recognise that the Earth is warming and that — despite our planet's temperatures having dramatically risen and fallen before — we humans must accept some measure of responsibility for the current changes. Already consuming at least 1.1-1.5% of global power, and only forecast to grow ever-more rapacious, the data centres that power our information […]
Posted in Featured Posts, Infrastructure | Tagged Amazon Web Services, Apple, cloud computing, data center, data centre, energy consumption, Enterprise Computing, environment, global warming, green energy, james hamilton, Oregon, solar energy, solar power
By Martijn Linssen on December 23, 2010
After a short Twitter conversation with the -usually- formidable, cheeky and clever Ben Kunz, I started to read some of the links he sent me, looking for references, sources, and anything else that could tell me more about the origin of data I am not a gullible person. I have been an IT consultant since […]
Posted in Just for fun | Tagged Carbon dioxide, global warming, Globalisation, growth, humor, information, trust | 2 Responses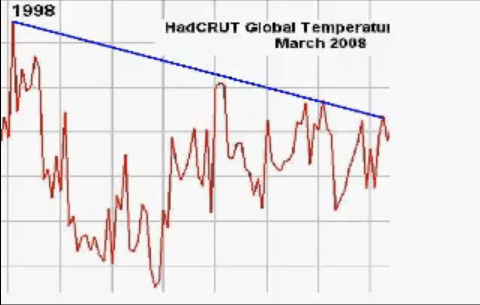 By Guest Authors on November 5, 2010
Bad data and bad conclusions are the scourge of "the internets" — don't let it happen in your company, too.
Posted in Featured Posts, Trends & Concepts | Tagged All, Analytics, Bad Analysis, Bad Data, Bad Science, Ben Goldacre, BI, business analytics, Business Intelligence, Confirmation Bias, data, Featured, global warming, Idiots, Peter Hadfield, sap, Science journalism, statistics
By Krishnan Subramanian on February 8, 2010
Image via Wikipedia One of the buzzwords we hear in the marketing campaigns of this cloud era is the concept of Green. Some of the cloud providers target our guilt to sell their services. They clearly understand that most of us are very worried about the impact of global climate change and we are willing […]
Posted in Analysis | Tagged cloud computing, environment, global warming, green IT, saas | 1 Response