Browse:
Home
/
Human resources
By Hutch Carpenter on July 29, 2015
In the San Francisco Bay Area, home prices have seen significant appreciation the last few years: Source: Paragon Real Estate Group In the Bay Area, skyrocketing home prices and rents have driven people out of the area. They look for homes in further-out suburbs and exurbs, extending their commutes to work. And the Bay Area leads the nation […]
Posted in Featured Posts, Technology | Tagged Autonomous car, autonomous vehicles, commuting, google bus, housing, hr, Human resources, mba, mortgages, parenting, San Francisco Bay Area, self-driving cars, self-driving vehicles
By Jarret Pazahanick on July 16, 2013
The 16th Annual HR Technology Conference will be in Las Vegas, at the Mandalay Bay, from October 7th to October 9th and it is regularly considered the premier event for HR professionals, HR Technologists, consultants and customers. There are 43 in-depth sessions, great keynote speakers, over 250 vendors, networking events and 20 live one-hour demos by most of […]
Posted in Business, Featured Posts | Tagged Baby boomer, Bill Kutik, cloud, conference, consulting, hrtech, hrtechnologyconference, Human resources, human_capital_management, saas, sap, sapmentor, successfactors, talent_management

By Mark Suster on December 10, 2012
My wife & I have a close friend who recently entered the workforce for his first-ever job. On his first day of work my wife was kind enough to write down words of wisdom from her years on the job. I don't write about Tania very often – mostly at her request. Otherwise I'd shout […]
Posted in Business, Featured Posts | Tagged career, employment, Entrepreneur Advice, Human resources, Job description

By Ben Kepes on November 5, 2012
At the Workday Rising event being held in Las Vegas this week, Workday announced the latest version of its product, on top of which they held an analyst/influcner day that I was following remotely. I've got a few thoughts about the analyst day but first a recap of the news.
Posted in Application Software, Enterprise, Featured Posts | Tagged #wday, Human resources, linkedin, Performance Management, salesforce, SAP AG, software as a service, workday, Workday 18, Workday Rising | 1 Response

By Jarret Pazahanick on March 6, 2012
SAP recently released their first public product roadmap on their acquisition of SuccessFactors and I provided my initial thoughts in an article titled SAP and SuccessFactors Roadmap Analysis. A lot of people have reached out to me worried about the future and trying to understand what this means to the overall SAP consulting market. In an attempt […]
Posted in Business, Enterprise, Featured Posts | Tagged Applicant Tracking System, consulting, HCM, HCM Consulting, hr, Human resources, LSO, payroll, SaaS Consulting, sap, SAP AG, software as a service, SuccessFactor, successfactors, talent management, workday | 3 Responses

By Jarret Pazahanick on February 22, 2012
SAP issued the following press release this morning:  SAP and SuccessFactors Accelerate Unified Product Direction which covered their product direction across core HR, Talent Management, HCM Analytics and Integration and I thought I would outline my initial thoughts on each of the main points. Product Direction Across Core HR, Talent Management, HCM Analytics  SuccessFactors Employee Central solution […]
Posted in Application Software, Enterprise, Featured Posts | Tagged business objects, ecm, Employee Central, HCM, hr, Human resources, payroll, sap, StreamWork, successfactors, talent management, workday | 6 Responses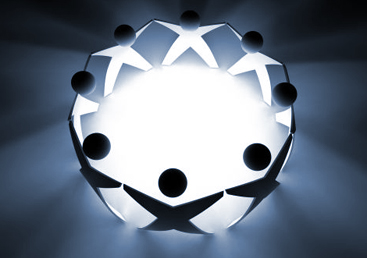 By Jacob Morgan on December 6, 2011
As I've stated before organizations today are focusing too much on "busy metrics" as their way to define engagement.  Blog comments, ideas, number of groups, and amount of content shared are all variables that organizations are looking at trying to justify and explain engagement.  Again, the problem with this is that it focuses on the […]
Posted in Enterprise | Tagged collaboration, collaborative organizations, employment, engaged employees, engagement, gallup, Human resources, thoughtfarmer

By Guest Authors on May 17, 2011
We have to admit it – the modern world loves profiles.  Every major service that "sticks" has a profile component that is meant to describe us.  HR technology isn't an exception. Every major vendor has made at least some attempts to position their profile components as truly central elements of their suite.  So why is […]
Posted in Application Software, Enterprise, Featured Posts | Tagged employment, google apps, HCM, hr, Human resources, management, performance, Performance appraisal, Performance Management, profile, silicon valley

By Leighanne Levensaler on March 1, 2011
If business leaders knew the characteristics of high performers, would they make better staffing decisions? If they knew the factors that lead to costly voluntary turnover, would they change their retention strategies? And if they knew the true cost of getting work done, would they make better decisions on what regions to hire from or whether […]
Posted in Application Software, Enterprise, Featured Posts, Sponsor, Trends & Concepts, Your POV | Tagged deloitte, Human resources, Talent development, talent management, workday, workforce, workforce intelligence, Workforce planning, workforce visibility