Browse:
Home
/
job market
By Bob Warfield on August 4, 2011
Fortune magazine has an article running that Techmemed about some advice Barrack Obama is getting about jobs from Silicon Valley Heavyweights like Kleiner VC John Doerr and Facebook COO Sheryl Sandberg.  They're all about Education and Immigration Visa Reform as the path to creating jobs, along with plugs along the way for their own ventures.  Here […]
Posted in Business, Entrepreneurship, Featured Posts, Your POV | Tagged Big Government, economy, education, employment, job creation, job market, obama, politics, silicon valley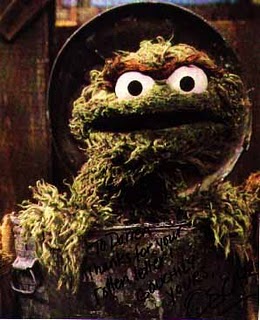 By Chris Yeh on January 18, 2011
Plumbers and garbagemen make a good living despite their lack of PHP coding skills. That's because they're willing to do the necessary but unpleasant.Basic economics teaches us that prices are determined by supply and demand. Scarce skills like being …
Posted in Business | Tagged businessmodel, Economics, google, job market, success, Supply and demand | 1 Response
By Dan Morrill on October 1, 2010
I am not a military expert – but as a follow on to yesterday's very long blog entry on the Three Tiers of IT Workers and where the money is, there is some follow through that needs to be looked at.
Posted in Trends & Concepts | Tagged clearance, Government, it workers, job market, Jobs, military, spy agency, work | 1 Response
By Dan Morrill on September 30, 2010
One of the research projects I am working on is how schools, business and people align themselves to develop the skills needed for the workers we need today, and going into tomorrow. Like most forward projecting projects, the data gets fuzzier as you move deeper into the future, but there are some interesting aspects of […]
Posted in Business, Featured Posts, Trends & Concepts | Tagged College, crystal ball, education, employment, future, Georgetown university, h1b, Hiring finding a job, IT, it outsourcing, job market, joel on software, longish rant, prediction, profession, research, rice university, talbee report, thoughts | 1 Response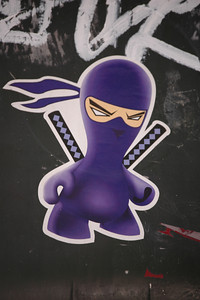 By Dan Morrill on August 18, 2010
We have all heard about the problems with finding the right employee for the jobs you are trying to fill. Usually from my vantage point as a hiring manager my biggest problems have been about resumes that did not make sense for the position being filled. It is very hard to go from an AA […]
Posted in General | Tagged business, hiring, job market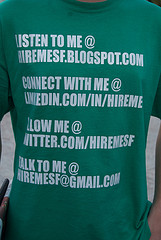 By Dan Morrill on October 21, 2009
Image by Steve Rhodes via Flickr For all of those who are looking for work, it has turned into a comedy of errors, omissions, and no answers from anyone if you were even considered for the position. When the rare thanks but no thanks message comes through via e-mail it makes us have to stop […]
Posted in General | Tagged expectations, firing, hiring, job hunter, job hunting, job market, resume
By Dan Morrill on October 19, 2009
America is a great place to start a company, there are no questions about that, and when Governments were busy making it harder to start a company, many immigrants came to America. Reports state that 52% of all Silicon Valley companies were started by Immigrants, and we have HP and Google as prime examples of […]
Posted in Analysis | Tagged brain drain, education, hiring, immigration, job market, math, recession, science, STEM, Technology
By Zoli Erdos on March 25, 2009
I've stolen the title from Chad Pursley, who devoted a post to the subject and asked the same question on my older post, Resumes are Dead. Social Media is Your New Resume: Right but to what extent is this a good thing and to what extent can it backfire? Does it change if like me […]
Posted in Marketing | Tagged blogging, career, employment, hiring, inbound marketing, job market, resume, social media | 1 Response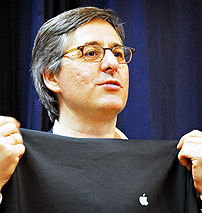 By Zoli Erdos on February 8, 2009
Image via Wikipedia Do you know who Dan Lyons is? Of course .. Fake Steve Jobs. He just announced he'd quit blogging, since: While blogs can do many wonderful things, making huge amounts of money isn't one of them. But wait! Did you know Dan Lyons 3 years ago? I admit I didn't. Perhaps it's […]
Posted in Marketing | Tagged ad market, advertising, blog business, blogging, employment, freelancing, hiring, inbound marketing, job market, networking, resume, social media, sponsorhip | 4 Responses
By Zoli Erdos on November 24, 2008
Just as I finished editing my Inbound Marketing piece  I quickly scanned Google Reader and realized that David Meerman Scott and I were writing about one and the same thing.  Except his post title is: Downsized? Fired? Here are the new rules of finding a job. Yes, the parallels are striking.; If you find yourself […]
Posted in Marketing | Tagged blogging, employment, hiring, inbound marketing, job market, resume, social media | 16 Responses

By Zoli Erdos on November 20, 2008
Connecting the dots is the tagline on my personal blog, for a good reason: I enjoy reading individual pieces and discovering the common theme in them. Such two articles are a guest post on CloudAve by a practicing SaaS CEO, Julian Shakespeare Stone: To Sell or Not To Sell, and Rick Burnes's piece @ HubSpot […]
Posted in Marketing | Tagged Branding, brands, content, customer advocacy, employment, inbound marketing, inbound sales, job market, marketing, saas, sales, seo, social media, software sales, support | 2 Responses

By Zoli Erdos on October 17, 2008
But I am not. Which is why I don't qualify for this all expenses paid trip to Boulder: And the pitch: Boulder Needs More Kickass Developers Want a FREE trip to beautiful Boulder, Colorado? The Boulder tech scene is growing like crazy. Twenty of our top tech startups (you can see a few in the […]
Posted in General | Tagged colorado, developers, Entrepreneurship, job market, layoffs, management, startups, vc funding, venture capital | 1 Response