By Joel York on May 21, 2012
B2B buyer behavior has evolved in adaptation to the Internet. A new B2B buyer species has arisen that is more connected, more impatient, more elusive, more impulsive, and more informed than its pre-millennium ancestors. Just as the new B2B buyer has evolved in adaptation to the Internet, B2B sales and marketing professionals must adapt their strategies and tactics to the expectations of the new B2B buyer for online independence and instant gratification.
Posted in Business, Featured Posts | Tagged b2b, b2b buyer, B2B Marketing, B2B Sales, chaotic flow, ebook, joel york, new b2b buyer, saas

By Joel York on April 5, 2012
SaaS branding has some unique challenges that aren't covered in the average MBA program. As a new communication channel, the Internet has altered the rules of branding for almost every category of product. However, cloud brands that owe their very existence to the Internet often find that the message, the medium and the merchandise are […]
Posted in Business, Featured Posts, Marketing | Tagged brand, Branding, chaotic flow, cloud, cloud brands, joel york, Marketing Blogs, saas, saas branding, saas brands, SaaS Marketing

By Joel York on August 16, 2011
It seems a little late in the game for me to be asking a question like "What is SaaS?" But, I've always harbored a few embarrassing little secrets on the subject and I think it's time I came clean. There is a classic Harvard Business School case study called Marketing Myopia by Theodore Levitt that […]
Posted in Application Software, Featured Posts | Tagged chaotic flow, joel york, saas, SaaS Blog, saas myopia, saas-software, what is saas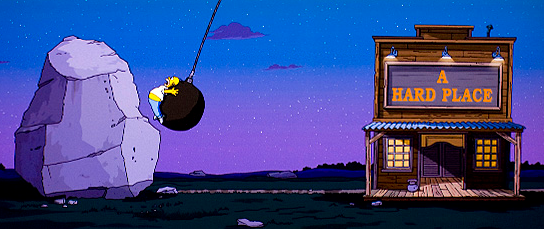 By Joel York on February 22, 2011
The SaaS subscription model shifts risk from the customer to the vendor. Shifting risk back onto SaaS channel partners can put them between a rock and hard place.
Posted in Business, Featured Posts, Strategy | Tagged chaotic flow, cloud, cloud channel, cloud computing, joel york, saas, saas channel, sales, salesforce.com

By Joel York on September 15, 2010
Recent weeks have brought a bewildering number of competing claims around SaaS and cloud computing. On one hand we are debating whether the SaaS experiment is over, IaaS is just an incremental advance in hosting technology, and the cloud is just hype. While on the other, Gartner estimates SaaS is now 10% of the enterprise […]
Posted in Infrastructure | Tagged chaotic flow, cloud, Cloud Blog, cloud computing, cloud fatigue, iaas, joel york, paas, saas, software as a service | 1 Response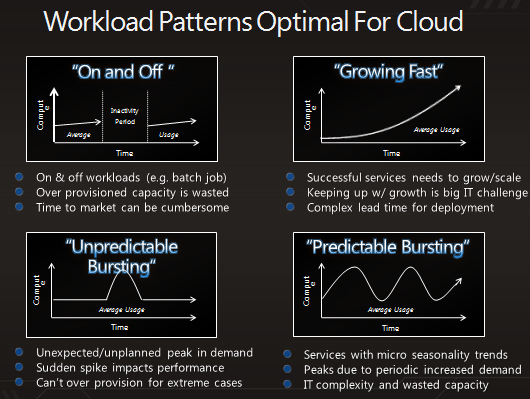 By Joel York on September 14, 2010
It's old news that the Internet has disrupted channel structure across numerous industries. So why go on about the channel now? Because, cloud computing is transforming the Internet as a channel. The evolution from Internet applications that service people (SaaS) to Internet applications that service other applications (cloud computing) transforms the Internet from a direct […]
Posted in Featured Posts, Infrastructure | Tagged api, channel, channel economics, channels, chaotic flow, Cloud Blog, cloud channel, cloud channels, cloud computing, cloud computing economics, joel york, saas

By Zoli Erdos on September 13, 2010
Today I have the pleasure of welcoming Joel York as CloudAve contributor.  Joel has been in the Software business for 15 years in various Executive positions, and had become an early SaaS evangelist long before the SaaS term got coined. His Chaotic Flow blog focuses on SaaS, mostly from a Sales and Marketing prospective, and […]
Posted in General | Tagged chaotic flow, cloud data, CloudBulls, financial services, joel york, saas | 1 Response