Browse:
Home
/
management consulting
By Hutch Carpenter on May 5, 2014
Finally, remember Innovation won't come from plans or people outside your company – it will be found in the people you already have inside who understand your company's strengths and its vulnerabilities. Steve Blank, Esade Business School Commencement Speech I think Steve Blank – well-respected thinker on innovation and entrepreneurship – has hit a key point […]
Posted in Featured Posts, Trends & Concepts | Tagged consultants, consulting, crowdsourcing, employees, innovation, management consulting, mba, Steve Blank | 1 Response
By Michael Krigsman on July 12, 2012
There are consultants out there who will take advantage of the client. Here are some tips to protect yourself.
Posted in Business, Enterprise, Featured Posts | Tagged consultant, enterprise software, management consulting | 3 Responses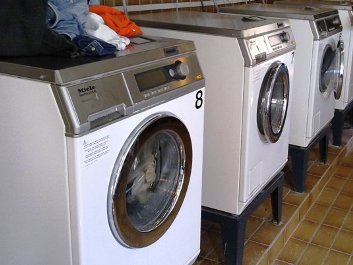 By Zoli Erdos on May 7, 2009
I found a hilarious story @ The Daily WTF (thanks Devan for introducing me to the site) Except for the dryers being infamous for not performing their most basic task – drying –students at the Sogn Student Village near the University of Oslo were happy with how the laundry system worked. Just swipe your laundry […]
Posted in Enterprise | Tagged ecosystem, eductaion, enterprise software, erp, erp integration, interface, laundry, management consulting, oslo, sap, system integrators, university, web apps | 3 Responses