Browse:
Home
/
Microsoft Windows
By Adron Hall on July 5, 2013
Yesterday I received my X1 Carbon Touch from Amazon. First part of this whole adventure is that I sent it to my old address in one part of town so that led to a little sleuth action to track it down. After a short bike ride up the street I arrived and the office staff …
Posted in General, Product reviews | Tagged Apple, brick, broken, carbon, fail, great tech support, hardware, how-to, lenovo, linux, Microsoft Windows, My Updates, operating system, tech support, thinkpad, ubuntu, windows 8, x1
By Ben Kepes on January 25, 2013
A week or two ago, Microsoft made a slew of announcements all aimed at creating a consistent story around hybrid cloud services. It's a compelling product launch, and one which, frankly, takes Microsoft which was only a year or two ago one of the key whipping boys for the cloud cognoscenti, to a place of […]
Posted in Featured Posts, Platforms | Tagged Azure Services Platform, cloud computing, microsoft, Microsoft Servers, Microsoft Windows, windows azure, Windows Intune, Windows Server | 1 Response
By Ben Kepes on November 28, 2012
CloudBeat is all about customer case studies and not about vendor announcements, that said I am aware of a couple of announcements coming up today in the PaaS space.
Posted in Platforms | Tagged .NET Framework, apprenda, cloud computing, Microsoft Windows, paas, Paul Miller, platform services, silicon valley
By Adron Hall on September 17, 2012
The Iron Foundry Team are big advocates of open source software. We write code across all sorts of languages, just like many of the development shops out there do. Sometimes we're heavy on the .NET, other times we're all up in some Java, Ruby on Rails, spooling up a Node.js Application or something else. So …
Posted in Open Source | Tagged .NET, .NET Bits, .NET Framework, Apple Programming, Awesome Coders, c#, cloud foundry, CloudComputing, Cloudfoundry, cocoa, Coding Adventures, csharp, dotnet, iron foundry, Javascript, Metro UI, Microsoft Windows, obj-c, objc, objective-c, open source software, os-x, oss, platform as a service, platform services, software as a service, thor, thorproject, ui, ux, vmware, windows, windows 7, windows 8, winrt
By Ben Kepes on February 14, 2012
A few days ago a little battle raged around what the launch of Google's GDrive product might mean for DropBox. At the time fellow Cloud watcher Alex Williams commented that DropBox has a lot of magic that would save its day – I wasn't so sure but it's nonetheless interesting
Posted in Application Software, Featured Posts | Tagged cloud storage, Desktop virtualization, dropbox, google, Microsoft Windows, Virtual desktop | 1 Response
By Dave Michels on December 19, 2011
What we have here is a case of the victors writing the history book. We learned recently that Dell decided to discontinue selling Netbooks. Netbooks? You remember them – the small, inexpensive notebook-like computers with a lightweight operating system. They came in a few different flavors of Windows and Linux. They were the rage a […]
Posted in Featured Posts, Technology | Tagged dell, linux, Microsoft Windows, netbook, tech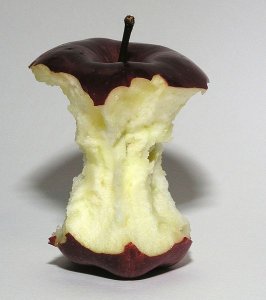 By Martijn Linssen on October 25, 2011
[Image by Roberta F.] Thanks to Peter Hicks for inspiring me for this title Lately I've noticed quite a few complaints regarding the upgrade to Apple's iOS5. A few examples of that: the upgrade itself failing to complete, having to restore factory settings and lose all apps and files, battery draining like mad, Twitter failing […]
Posted in Application Software, Business, Featured Posts | Tagged Apple, application development, architecture, change, growth, iphone, iPod, itunes, maturity, Microsoft Windows, operating system, transactions, twitter
By Ben Kepes on September 13, 2011
The last few months have seen a mass move from PaaS players to move from single language/framework to support to being all things to all peopple. From PHPFog renaming itself AppFog and adding new languages, to Heroku rolling out Java to CloudFoundry going Node.js, multi language is the way of the future it seems. One […]
Posted in Infrastructure | Tagged gigaspaces, GigaSpaces Technologies, heroku, java, Java Platform Enterprise Edition, microsoft, Microsoft Windows

By Adron Hall on June 23, 2011
Microsoft announced today that they'll be supporting an effort to get Node.js working on Windows. Mary Foley picked it up quick, but also so did Node creator Ryan Dhal. This, being the explosion of support for Node.js, is excellent news. This further enables JavaScript for the whole stack, on any operating system stack. Getting a […]
Posted in Infrastructure | Tagged azure, CYGWIN, Google Chrome, Javascript, microsoft, Microsoft Windows, My Updates, node, node.js, operating systems, windows, windows azure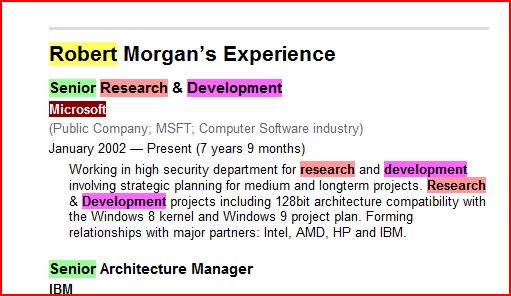 By Dan Morrill on October 9, 2009
Reports are all over the internet that an employee at Microsoft has discussed the future of Windows, and what might be in line for the entire company. While the original blurb has been pulled down, this is not the first time that a social networking oops has fundamentally altered the career trajectory of an employee. […]
Posted in Security | Tagged data mine, google, linkedin, microsoft, Microsoft Windows, politics, sad, Search Engines, social media, Social network service, web 2.0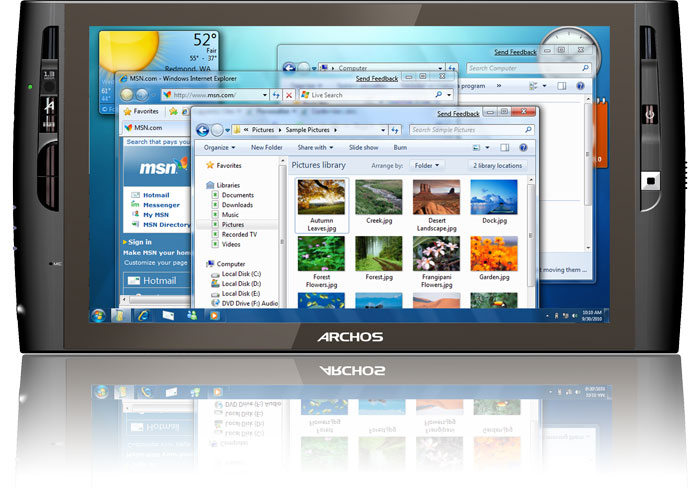 By Dan Morrill on September 16, 2009
As the buzz and lust over gadgets continues unabated, the Archos Company is on a smart track to deliver smaller touch screen media players that can do a lot of other things along the way. With a small store, and a small group of core dedicated developers, Archos is leading the way to small pad […]
Posted in Product reviews | Tagged Apple, Archos, Archos 5, Archos 9, Cool Tools, gadgets, Microsoft Windows, Technology, win7, windows 7 | 1 Response