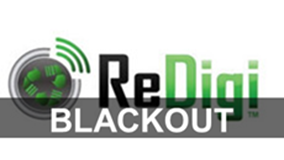 By Mark Fidelman on January 23, 2012
The song Blackout is moving up the Music Industry charts, and is bound to reach number one because it fits the industry's belief systems. In what can only be described as acts of Dumb and Dumber, the music industry is now targeting businesses in their quest to censor the internet and control our rights to […]
Posted in Business, Featured Posts | Tagged hollywood, Miscellany, music, music industry, PIPA, redigi, SOPA | 1 Response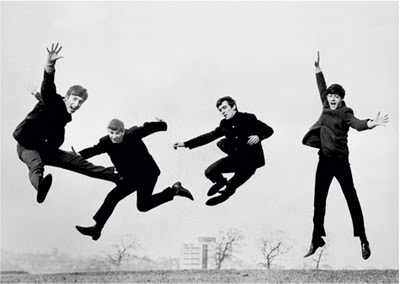 By Chirag Mehta on January 19, 2012
The Beatles are timeless and so is music and enterprise software. There's been an ongoing innovation in the music services. iTunes with iPods disrupted the traditional CD business model and in the ever connected cloud world Pandora, Spotify and countless others are challenging the very concept of "owning" music. Spotify gives you access to a […]
Posted in Application Software, Business, Enterprise, Featured Posts | Tagged enterprise software, escrow, music, saas, software as a service, Spotify
By Zoli Erdos on June 5, 2011
Wow, who would have thought 1970's supergroup ABBA were such good predictors of the Startup Economy:-) No kidding… it all started with a tweet by Box Lead Magician Aaaron Levie: @levie We must be in a tech bubble given how much ABBA I'm listening to. 24 minutes ago Favorite Retweet Reply My first though was: […]
Posted in Featured Posts, Just for fun | Tagged ABBA, bubble, Entrepreneurship, humor, music, startups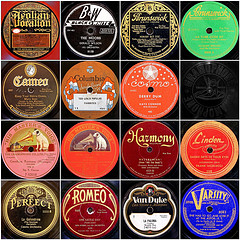 By Mark Fidelman on April 6, 2011
I remember a time when the only way to buy music was to drive down to the local music store and purchase a cassette tape.  You had to buy the whole album then.  Yes, I'm serious. When the tape got old or the music fell out of favor I threw it away, listed in the […]
Posted in Entrepreneurship | Tagged Apple, Compact Disc, Digital audio, Ebay, itunes, Miscellany, music, Record label, redigi, Review, startup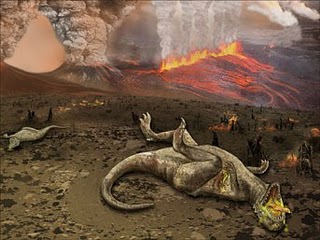 By Martijn Linssen on January 7, 2011
This morning I read in the newspapers – wait what am I saying? In the old-fashioned newspaper I actually encountered news, yes. Well it wasn't global news of course, but national, and pertained to music. Anyway, it was news – that's a first since a year or so. A celebrated Dutch performer, Trijntje Oosterhuis, announced […]
Posted in Featured Posts, Trends & Concepts | Tagged 1.0, 2.0, adapt, change, Compact Disc, EMI, Globalisation, music, Record shop, social business design, trust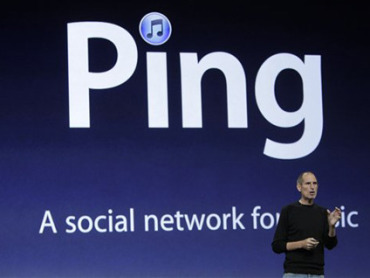 By Krishnan Subramanian on September 8, 2010
In this era where everyone trying to find a foothold in the social networking space, Apple is trying to take a different approach compared to the likes of Facebook, Twitter and others. Will it work? It is too early to guess but my personal opinion is that it is not going to work out well […]
Posted in Trends & Concepts | Tagged Apple, desktop app, game center, gaming, iOS, mobile app, music, native app, ping, social, social networks | 2 Responses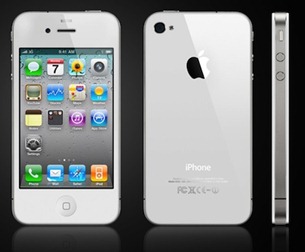 By Zoli Erdos on July 28, 2010
This is the Week of Leaks: first and foremost Wikileaks, and now the iPhone Leak. No, I'm not talking about the disappearing signal (aren't we bored of the iPhone antenna stories yet?), this is leaking white light as reported by TheStreet.com: Apparently, the back light from the iPhone display screen is leaking out around the […]
Posted in Just for fun | Tagged Apple, htc evo, iphone, leaks, music, nights in white satin, oldies, white phone, whiter shade of pale, wikileaks
By Zoli Erdos on November 27, 2009
P.S. Ah, that FTC disclosure.. I did some business with the Queen.. way back.
Posted in Just for fun | Tagged music, parody, queen
By Zoli Erdos on November 8, 2009
Disclaimer:Zoho is CloudAve's Sponsor. But I can't help having fun with this vid, originally published @ FakeOffice. Besides, it's the weekend.
Posted in Just for fun | Tagged fun, humor, music, saas, web apps, web office, work online, youtube, zoho
By Zoli Erdos on August 18, 2009
I grew up with them. Well, sort of.  They were already considered "Oldies" by the time I was an early teenager. But I guess I always liked oldies.  Just like so many others.. so The Beatles remained classics, for half a century. And now, here they are again – at least in the form of […]
Posted in Just for fun | Tagged beatles, music