Browse:
Home
/
NASDAQ OMX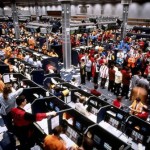 By Joel York on August 23, 2011
The three largest US exchanges, NASDAQ, NYSE and CME Group have all recently announced significant cloud initiatives, but financial markets as a group have been slow to get on the cloud bandwagon. Too slow given the potential benefits to their customers and their own needs to increase revenue, market transparency and competitive advantage.
Posted in Featured Posts, General | Tagged cloud computing, CloudBulls, CME Group, exchanges, Featured, Market Data, NASDAQ OMX, NYSE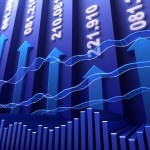 By Joel York on April 26, 2011
Every day automated trading creates mountains of historical stock data that traders must store and manage for trade execution, compliance, and modeling trading strategies. You'd think it would all be on the cloud already, but it isn't.
Posted in Application Software, Featured Posts, Platforms | Tagged Algorithmic trading, big data, cloud computing, CloudBulls, Featured, financial services, Market Data, NASDAQ, NASDAQ OMX | 1 Response