By Jason M. Lemkin on June 10, 2015
Continuing our recent series on The Catharsis is Understanding How VC Really Works, it was only recently, spurred by Quora, I really thought through just how many VC partners can really be considered a success. Turns out math says it can't be that many.  No matter how it may look from the outside. . Why? Well… […]
Posted in Business, Featured Posts | Tagged Initial public offering, NASDAQ, Private equity, vc funding, venture capital
By Michael Krigsman on June 27, 2012
NASDAQ CEO, Robert Greifeld, blames staffers and IT for the Facebook IPO debacle. Where was his own accountability?
Posted in Application Software, Featured Posts, Infrastructure | Tagged facebook, Facebook IPO, ipo, NASDAQ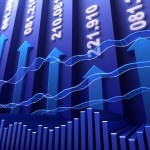 By Joel York on April 26, 2011
Every day automated trading creates mountains of historical stock data that traders must store and manage for trade execution, compliance, and modeling trading strategies. You'd think it would all be on the cloud already, but it isn't.
Posted in Application Software, Featured Posts, Platforms | Tagged Algorithmic trading, big data, cloud computing, CloudBulls, Featured, financial services, Market Data, NASDAQ, NASDAQ OMX | 1 Response