Browse:
Home
/
.NET Framework
By Ofir Nachmani on May 1, 2015
Allow me to introduce a good friend, Peter Sankauskas, who I met through the AWS cloud community. Our level of cloud experience evolved with the expansion of the cloud, Amazon in particular, and we have both become prominent members of the AWS community. Having learned more about open source and development, I'd like to focus on the […]
Posted in Platforms | Tagged .NET Framework, Agile software development, Airbnb, amazon AWS cloud, architecture, aws, blog, Bloomberg L.P., devops, Groupon, home, Netflix, Ruby on Rails, trends, Udemy, Web application | 1 Response
By Ben Kepes on February 27, 2013
One of the biggest battles raging in the PaaS world has been between the Polyglot and the Best of Breed camps. In the polyglot corner stands Heroku, Engine Yard and Cloud Foundry who all say that only a platform that gives an organization the ability to develop in multiple different
Posted in Featured Posts, Platforms | Tagged .NET Framework, apprenda, Cloudfoundry, engineyard, heroku, java, JPMorgan Chase, platform services
By Ben Kepes on November 28, 2012
CloudBeat is all about customer case studies and not about vendor announcements, that said I am aware of a couple of announcements coming up today in the PaaS space.
Posted in Platforms | Tagged .NET Framework, apprenda, cloud computing, Microsoft Windows, paas, Paul Miller, platform services, silicon valley
By Ben Kepes on September 18, 2012
In the seeming ever increasing rush towards so-called polyglot PaaS, or PaaS-providers supporting every language under the sun, there has been a single lone voice that has consistently been saying polyglot is a failed methodology. New York based Apprenda makes a .NET PaaS and has long said that only through
Posted in Platforms | Tagged .NET Framework, apprenda, Cloudfoundry, heroku, platform services, Sinclair Schuller, Virtual machine
By Adron Hall on September 17, 2012
The Iron Foundry Team are big advocates of open source software. We write code across all sorts of languages, just like many of the development shops out there do. Sometimes we're heavy on the .NET, other times we're all up in some Java, Ruby on Rails, spooling up a Node.js Application or something else. So …
Posted in Open Source | Tagged .NET, .NET Bits, .NET Framework, Apple Programming, Awesome Coders, c#, cloud foundry, CloudComputing, Cloudfoundry, cocoa, Coding Adventures, csharp, dotnet, iron foundry, Javascript, Metro UI, Microsoft Windows, obj-c, objc, objective-c, open source software, os-x, oss, platform as a service, platform services, software as a service, thor, thorproject, ui, ux, vmware, windows, windows 7, windows 8, winrt
By Ben Kepes on July 11, 2012
Microsoft this week announced a new program that will allow hosting service providers to use existing data centers to deliver a white-label version of Azure. This is a progression from the announcement last month that Microsoft was giving developers the ability to achieve symmetry between public and private PaaS with .NET as this announcement heads […]
Posted in Featured Posts, Infrastructure, Platforms | Tagged .NET Framework, apprenda, microsoft, Microsoft Azure, openstack, platform services, Satya Nadella, vmware | 2 Responses
By Ben Kepes on July 10, 2012
ActiveState (see coverage here), is today announcing the general availability of version 2 of Stackato, their private PaaS designed for enterprise customers. By way of introductions, over the 15 or so years it has existed, ActiveState have focused on understanding three things deeply; Developers, Enterprises and OpenSource technologies. I spent some time recently talking with […]
Posted in Infrastructure | Tagged .NET Framework, ActiveState, CloudComputing, Cloudfoundry, iron foundry, opensource, platform as a service, stackato, vmware | 1 Response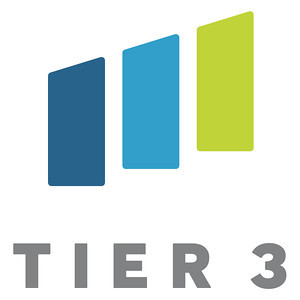 By Adron Hall on February 21, 2012
There are cloud offerings and then there are cloud offerings. As of today, Tier 3 just loaded up some big guns. Over the years Tier 3 has provided an Infrastructure as a Service (IaaS) play using various geographically located data-centers with high level disaster recovery, high availability (99.999%), utility compute, and high speed storage to […]
Posted in Business, Enterprise, Featured Posts, General, Infrastructure, Platforms | Tagged .NET Framework, business, cloud foundry, CloudComputing, Cloudfoundry, e-commerce, federated cloud, iron foundry, Jared Wray, platform services, vcloud, vmware