By Dave Michels on February 22, 2012
I didn't see this one coming – but it makes perfect sense. Cisco communicates to the EU that Microsoft and Skype together may not be such a good thing for the industry, and thus appealed the approval of the merger to the EU. That isn't in itself too surprising until you consider that the EU […]
Posted in Application Software, Business, Featured Posts | Tagged avaya, cisco, interoperability, microsoft, nojitter, skype, telecom, UCIF, video, webm | 1 Response
By Dave Michels on December 26, 2011
I read a lot of news – ok, I skim a lot of news – and the stuff that I find interesting should be shared. Google Reader had a great feature called Share for just that. I had a Google Shared Items page, and also used its RSS feed to share on Twitter and other […]
Posted in Application Software, Featured Posts | Tagged google, nojitter | 3 Responses
By Dave Michels on December 21, 2011
Most of us don't know when we've been hacked or how much of a trail we are leaving. But our corporate secrets may indeed be much bigger than a product protype and are risk of privacy invasion is much broader than a bar.
Posted in Application Software, Featured Posts, Mobile | Tagged loyalty, mobility, nojitter, privacy, tech, tracking
By Dave Michels on August 16, 2011
Toy Story (1995) is a phenomenal movie on many levels. We can all relate to the core story – the bright shiny new toy makes us forget about our old favorites. But the bigger and sadder story was how Toy Story itself served notice to the Disney animators, Disney had animation nailed – how could […]
Posted in Featured Posts, Technology | Tagged Disney, google, google voice, grand central, nojitter, Pixar, Toy Story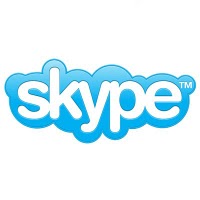 By Dave Michels on June 9, 2011
The more I think about Microsoft acquiring Skype, the more I think it was a pretty smart move. The initial reports were all about synergies with various MS and Skype technologies, upon further reflection, I think the endgame will be carrier disruption….
Posted in Application Software, Featured Posts, Strategy | Tagged asterisk, Asterisk PBX, interoperability, microsoft, nojitter, skype, UC, Voice over IP | 1 Response