Browse:
Home
/
project management 2.0

By Guest Authors on December 30, 2009
(Editor's note" Congratulations, Andrew! ) I'm excited to let you know that I was invited to join a group of influential bloggers and podcasters organized by the Project Management Institute! From now on, I am honored to say that I am a member of PMI's New Media Council. This group was launched in October 2008 […]
Posted in General | Tagged afilev, pm20, pmi, project management 2.0, project management institute
By Zoli Erdos on November 16, 2009
Oops, I did not realize blogging is so stressful you'd need a shrink Ok, joke apart, this is a different kind of shrink, the Project Shrink interviewing guest blogger and Project Management 2.0 guru Andrew Filev.
Posted in General | Tagged humor, pm20, project management 2.0, shrink, wrike
By Guest Authors on September 8, 2009
Project Management 2.0 is becoming a popular term, but many people are still not quite sure what it is. Some of you may know that this term has something to do with Web 2.0 and technologies like blogs, wikis  and social networks. Others have heard that Project Management 2.0 is a new, innovative approach to […]
Posted in General | Tagged afilev, pm20, project management, project management 2.0 | 2 Responses
By Guest Authors on September 2, 2009
In my previous post I brought up the topic of enterprise agility. My conclusion was: to be agile and adapt quickly to the ever-changing business environment, you need to be able to blend top-down control with bottom-up agility in a "Ying and Yang" style. I also mentioned the latest research, showing that teams that foster […]
Posted in Enterprise | Tagged afilev, bottom-up management, collaboration, communication, e20, enterprise 2.0, management, pm 2.0, project management 2.0, social project management, top-down management | 1 Response
By Guest Authors on July 20, 2009
I posted on enterprise agility before, but recently I came across some very interesting research data, so I decided to give this topic a different angle, taking the present economic conditions into consideration. The ups and downs of our economy are enough to make any executive dizzy. Just look at U.S. Steel (X). In the […]
Posted in Analysis | Tagged afilev, agility, bottom up, e20, enterprise 2.0, pm 2.0, project management, project management 2.0, research, social project management, top-down | 2 Responses
By Krishnan Subramanian on July 1, 2009
Project Management 2.0 can be considered as the combination of traditional project management with collaborative and social components (see our previous PM 2.0 coverage). Project Management tools have evolved very much from the days of traditional approach using Microsoft Project. It is only natural to evolve from the traditional tools that actually didn't help much […]
Posted in Analysis, Product reviews | Tagged collaboration, manymoon, pbworks, pm 2.0, project management, project management 2.0, saas, socialtext, zoho projects | 3 Responses
By Chris Yeh on June 18, 2009
For most of us, work is a series of projects. We're always drawing up plans (some more formal than others) and trying to carry them out, usually as part of a team. So if project management is so core to our professional lives, why is it so difficult to find great project management tools? Historically, […]
Posted in Analysis, General, Strategy | Tagged collaboration, pm, pm 2.0, productivity, project management, project management 2.0, saas | 6 Responses
By Krishnan Subramanian on June 4, 2009
PBworks, formerly known as PBwiki, yesterday announced the release of Project Edition. This edition combines the power of wiki collaboration with the ease of project management tools. This edition is directed towards freelance consultants, advertising firms, design firms, etc.. From the early days of a powerful wiki vendor, this company is evolving into a multi-dimensional […]
Posted in Analysis | Tagged collaboration, pbworks, pm 2.0, project management, project management 2.0, saas, wiki | 8 Responses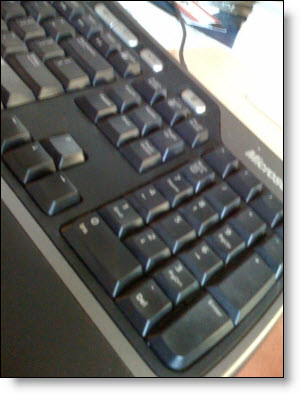 By Guest Authors on October 13, 2008
A brief history of typists Back before the 1980s there used to be these people called "typists" and they often worked in a "typing pool". What did they do? Well, when someone had a document that they needed typed they would give the handwritten draft to the typist and she would type it up. So, […]
Posted in Enterprise, General | Tagged collaboration, pm 2.0, project management, project management 2.0 | 7 Responses
By Guest Authors on October 8, 2008
The buzz about traditional project management software being inefficient is pretty loud nowadays. The basic problems associated with this software are: E-mail communications bypass the project management software, making plans outdated and information siloed in individual mailboxes. Lack of collaboration puts the enormous burden of routine operations on project managers. There are many single-view documents, […]
Posted in General | Tagged afilev, collaboration, pm 2.0, project management, project management 2.0 | 5 Responses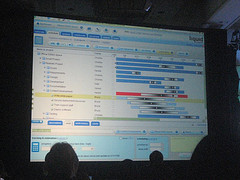 By Zoli Erdos on October 7, 2008
Image by Chance Gardener via Flickr <begin sarcasm> It's fashionable to declare one's fed up with the whole Everything 2.0 phenomenon It's also fashionable to then go on and declare yet-another 2.0 term </end sarcasm> The little disclaimer out of the way, I am going to talk about Project Management 2.0 . Let me quickly […]
Posted in General | Tagged collaboration, o208, o2con, office 2.0, office 2.0 conference, office2.0, pm, pm 2.0, productivity, project management, project management 2.0, saas, web office | 9 Responses