Browse:
Home
/
saas churn
By Joel York on September 5, 2012
A little over two years ago, I published a series of well received articles on SaaS metrics that culminated in the SaaS Metrics Guide to SaaS Financial Performance. Since then, I've received numerous inquiries regarding the many practical quirks encountered in day-to-day SaaS metrics implementation. In response, I've decided to revisit the SaaS metrics topic […]
Posted in Business, Featured Posts, Trends & Concepts | Tagged calculate churn, chaotic flow, churn, Churn rate, churn rate calculation, Customer Lifetime Value, saas churn, SaaS Metrics, saas metrics faq, Subscription business model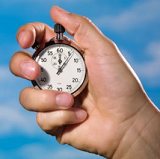 By Joel York on March 8, 2011
What is a typical churn rate for SaaS? What is a good time frame to recover CAC? As SaaS companies mature, high quality SaaS benchmark studies are appearing.
Posted in Business, Featured Posts | Tagged benchmarking, best practices, chaotic flow, Churn rate, cloud computing, opexengine, revenue, saas, saas benchmark, saas benchmarks, saas cac, saas churn, SaaS Metrics