Browse:
Home
/
saas sales
By Joel York on November 14, 2014
Tweet Me! As many of you may know, Trish Bertuzzi and the folks over at the Bridge Group publish a lot of great stuff on Inside Sales strategy and operations, including inside sales compensation benchmarks, lead development rep best practices, outbound selling strategies, and on an on. Their upcoming 2015 Inside Sales Metrics and Compensation […]
Posted in Business | Tagged benchmarks, bridge group, chaotic flow, inside sales, joel york, saas sales, sass, trish betruzzi
By Joel York on February 12, 2013
Sales professionals are some of the earliest adopters and most annoying users of social networking. The problem is that most sales reps treat LinkedIn like a prospecting database for cold calling. To succeed at social sales you must have something to offer beyond your product. You must be someone your prospects want to know.
Posted in Business, Entrepreneurship, Featured Posts | Tagged B2B Marketing, B2B Sales, b2b social, chaotic flow, facebook, linkedin, saas, saas sales, Social Business, social media, social networking, Social Sales, twitter, wordpress | 2 Responses
By Joel York on April 17, 2012
One of the most difficult SaaS challenges is choosing the right SaaS sales model. This eBook provides a a simple, powerful strategic framework for choosing right.
Posted in Business, Featured Posts | Tagged chaotic flow, ebook, organization, saas, saas sales, saas sales model, sales, sales model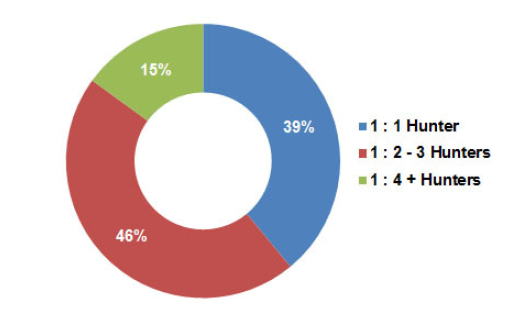 By Joel York on December 7, 2010
The BridgeGroup recently surveyed 115 North American technology companies with a special focus on SaaS inside sales metrics and sales compensation for SaaS companies. As SaaS sales organization, metrics and compensation have all been recent topics here at Chaotic Flow, and since it's always best practice to test theory with reality, I thought I'd share […]
Posted in Business, Featured Posts | Tagged best practice, best practices, bridegrgroup, chaotic flow, inside sales, saas, SaaS Metrics, saas sales, sales compensation | 1 Response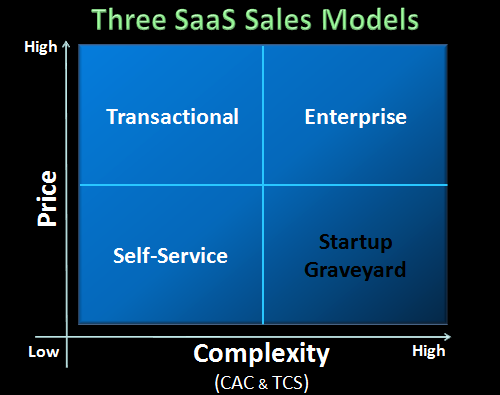 By Joel York on November 16, 2010
Choosing the right go-to-market sales model for your SaaS startup can be a make it or break it decision. Choose right and you grow smoothly from seed funding to A round to B round and beyond. Choose wrong and you spend precious cycles chasing your tail as cash runs out. While most B2B SaaS startups […]
Posted in Business, Featured Posts | Tagged chaotic flow, cloud computing, customer self-service, enterprise sales, saas, saas sales, saas sales model, saas sales models, saas-startup, saas-startups, sales, software as a service, startup, transactional sales | 9 Responses
By Joel York on September 20, 2010
Since my post entitled SaaS Sales Compensation Made Easy, I've received a number of inquires about how to adjust SaaS sales commission percentages for very short and very long term subscription contracts, e.g., renewal periods of 1 month vs. 2 years. Clearly a 2 year contract paid in advance is worth more than a monthly […]
Posted in Business, Featured Posts | Tagged chaotic flow, saas, saas sales, saas sales commission, saas sales commissions, sales commission, sales commissions | 2 Responses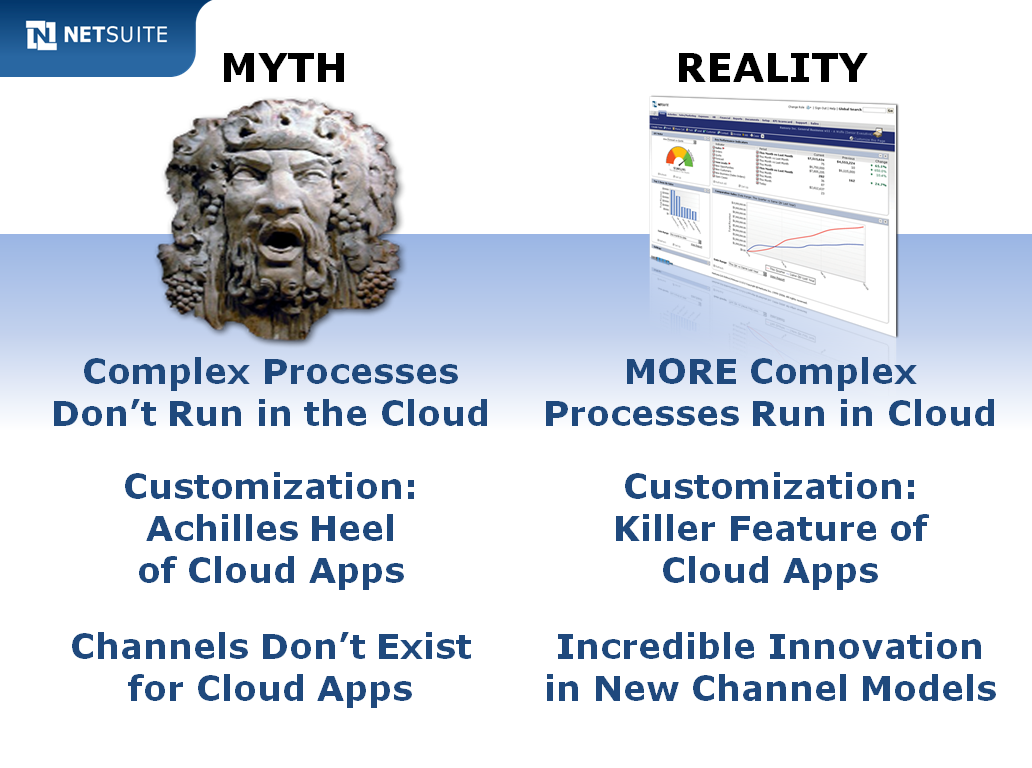 By Zoli Erdos on April 26, 2010
Recently I wrote about the evergreen Best-of-breed vs. Integrated All-in-One Suite debate again, arguing: Call me "old school", but I also believe in the value of having one tightly integrated system for most business needs, and I believe it's true not only for large corporations but much smaller businesses.  I don't have CIO's to back […]
Posted in Enterprise | Tagged all-in-one, application suites, Business ByDesign, business suite, ByD, collaboration, CRM, ecosystem, enterprise software, erp, fud, innovation, integration, mrp, netsuite, peoplesoft, pr, rootstock, saas, saas sales, SaaS suite, salesforce.com, sap, suitecloud, suitecloud10, suiteflow, unstructured data, wikis, workday

By Zoli Erdos on April 14, 2010
The evergreen Best-of-breed vs. Integrated All-in-One Suite debate is back again. This will be a somewhat long post, so let's sit back and start with some entertainment first. Episode 2, "Suites Are Sour"  is from the mini-series SuiteMates, which I admit I find hilariously entertaining, albeit rather pointless.  Why?  It's run by supply chain solution […]
Posted in Analysis | Tagged all-in-one, application suites, Business ByDesign, business suite, ByD, collaboration, CRM, enterprise software, erp, innovation, integration, netsuite, peoplesoft, saas, saas sales, SaaS suite, salesforce.com, sap, unstructured data, wikis, workday | 7 Responses
By Zoli Erdos on May 16, 2009
Given CloudAve's focus and my interests in particular, the PowerConnect session titled Selling and Marketing Software as a Service (SaaS) to the Enterprise had the promise of being the most interesting session at the TiEcon Conference. The lists of panelist is stellar, promising a more lively discussions than some of what I have seen here […]
Posted in Enterprise | Tagged conferences, enterprise sales, saas, saas sales, software sales, tiecon