Browse:
Home
/
Scalability
By Paul Miller on March 20, 2015
OpenStack doesn't scale. Allegedly.: Shock news, from a company that wants paid to help you handle complex OpenStack deployments. Scaling is hard. Scaling anything is harder than running it on a server or two. This is not surprising. Most OpenStack deployments tend to be relatively small. This isn't surprising either. Most comparable public/hybrid cloud deployments tend […]
Posted in Featured Posts, Open Source, Platforms | Tagged cloud computing, Mirantis, openstack, Scalability, tftd
By Ofir Nachmani on December 22, 2014
The cloud has allowed modern, web-scale IT companies, like Airbnb and Netflix, to grow and flourish into booming enterprises all over the web. With its flexibility and efficiency, it supports the demand of an organization's growth from zero to millions of users, allowing them to prepare for this potential growth, as well. Before the cloud, […]
Posted in Enterprise, Featured Posts, Infrastructure, Technology, Trends & Concepts | Tagged Acceptance testing, Alon Girmonsky, Amazon Web Services, Apache JMeter, application testing, BlazeMeter, business, cloud computing, Cloud Workloads, mobile app, open source, Quality assurance, Scalability, Software testing
By Ben Kepes on October 12, 2012
I recently read a well reasoned post by HP's Cloud CIO Christian Verstraete. In the post Verstraete reflected on a Twitter exchange he'd had responding to the claims by someone that private cloud was a myth. The private/public debate has raged for a few years now and the two sides go something like this: Opponents of private […]
Posted in Featured Posts, Infrastructure | Tagged Chief information officer, cloud, cloud computing, Scalability, self-service, twitter | 5 Responses
By Randy Bias on June 14, 2012
The default approach to most complex problems is to engineer a complex solution. We see this in IT, generally, and in cloud computing specifically. Experience has taught us, however, that large-scale systems belie this tendency: Simpler solutions are best for solving complex problems. When developers write code, they talk about "elegant code," meaning they are […]
Posted in Featured Posts, Infrastructure, Technology | Tagged cloud computing, File system, ISCSI, operating system, RAID, san, Scalability, storage, Storage area network
By Joel York on June 5, 2012
Startup scaling from zero to $100M is 10% strategy and 90% execution. You'd never know that from reading the Web, because the advice you'll find online is 90% strategy.
Posted in Entrepreneurship, Featured Posts | Tagged chaotic flow, Scalability, scale, scaling, startup, Startup Business, startup scale, startup scaling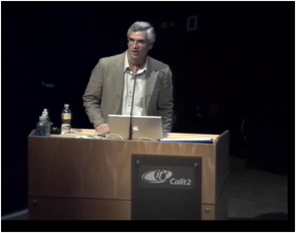 By Guest Authors on October 27, 2009
Jeff Rothschild, Vice President of Technology at Facebook gave a great presentation at UC San Diego on "High Performance at Massive Scale – Lessons learned at Facebook". The presentation's abstract: Facebook has grown into one of the largest sites on the Internet today serving over 200 billion pages per month. The nature of social data […]
Posted in Application Software | Tagged facebook, Scalability
By Krishnan Subramanian on June 1, 2009
Derrick Harris, writing on GigaOm Pro (Subscription Required), puts forward an argument claiming that Social Networks like Facebook or Twitter cannot live on the public clouds. The real irony here is that, while social networks are cutting-edge web-based services, there is little symbiosis with the other cutting-edge web-based paradigm getting lots of attention lately: cloud […]
Posted in Analysis | Tagged cloud computing, facebook, GigaOM Pro, public clouds, Scalability, social networks, twitter | 4 Responses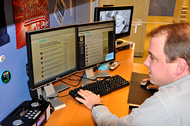 By Zoli Erdos on April 8, 2009
Comcast Customer Service s*cks Comcast Offers Great Customer Service on Twitter. Both are true. Frank Eliason, the Customer Service Director behind @comcastcares is now a Social Media star, being invited to speaking engagement left and right. The buzz surrounding @comcastcares served as eye opener to many other companies who are jumping on Twitter in his […]
Posted in Marketing | Tagged @comcastcares, Comcast, customer care, customer service, frank eliason, Scalability, social media, social media customer care, twitter | 2 Responses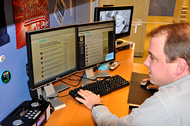 By Zoli Erdos on February 25, 2009
Frank Eliason is a Comcast employee. – how … uninteresting. Frank Eliason is a Social Media Celebrity – how exciting. Both are true. Frank is better known as @comcastcares on Twitter – he is the Customer Service Director who came up with the idea to use Twitter in an effort to improve the Cable Giant's […]
Posted in Marketing, Strategy | Tagged @comcastcares, Comcast, customer care, customer service, frank eliason, Scalability, social media, social media customer care, twitter | 5 Responses