Browse:
Home
/
single sign on
By Ben Kepes on January 31, 2013
When talking with organizations about how the cloud can help them, I'm often told that cloud has no place in their organization and they're not using it in any way, shape or form. They also point to the perceived security risks that cloud brings as their #1 reason for not using any flavor of cloud. […]
Posted in Featured Posts, Security | Tagged active directory, android, cloud computing, dropbox, onelogin, organization, Password management, single sign on, windows | 13 Responses
By Ben Kepes on October 18, 2012
The announcement by Salesforce a few weeks ago that it was moving into the enterprise Single Sign on (SSO) space was both an excellent validation that sso across cloud and on-premise applications is needed, but also a rude awakening to the existing independent SSO vendors like OneLogin and Okta. While
Posted in Application Software | Tagged authentication, cloud computing, docusign, netsuite, okta, salesforce.com, single sign on, zendesk
By Dan Morrill on June 25, 2012
When Facebook logged me out everywhere, including social networks like Klout, Kred, Empire Avenue, and Facebook feeds into other systems, the amount of hysteria caused by automated connections, and the Facebook SSO sign on multiple sites failed
Posted in Featured Posts, Trends & Concepts | Tagged censorship, Empire Avenue, facebook, Facebook SSO, flickr, single sign on, SmugMug, sso, Terms of service, tos
By Ben Kepes on May 16, 2012
I've spent a lot of time over the last few months identifying some underlying themes within the cloud space, and some corresponding big opportunities which dropout of those themes. One bucket of opportunities that I'm excited about is services that straddle a number of different IT resources – this could be heterogeneous infrastructure management, application […]
Posted in Application Software, Featured Posts | Tagged google, google apps marketplace, Identity Management, Joomla, onelogin, Security Assertion Markup Language, Single Sign, single sign on, Steelcase | 1 Response
By Krishnan Subramanian on December 19, 2011
Okta (previous CloudAve coverage), the company offering identity and access management service, announced last week that they are expanding into service catalog business. They announced the availability of Okta Application Network, a self service portal that IT can set up to allow employees of an organization easily access different cloud based applications. With this feature, […]
Posted in Application Software | Tagged briefs, iam, identity, Identity Management, okta, service catalog, single sign on, single signon | 1 Response
By Ben Kepes on October 20, 2011
I've written a bunch in the past about how single sign on is growing in importance as organizations and the individuals inside them struggle to manage the wealth of different applications they interface with. One of the tools that is able to manage this difficult is Single SIgn On (SSO).
Posted in Application Software, Featured Posts | Tagged ca technologies, cloud computing, netsuite, okta, onelogin, single sign on, sso, Todd McKinnon
By Ben Kepes on September 21, 2011
Identity management is one of the big challenges to be faced in easing the adoption of cloud within enterprise. Okta (more on them here) and Cloud Sherpas (more on them here) have announced a partnership that is squarely aimed at easing the barriers of entry into enterprise for Google Apps. It's quite a simple deal, […]
Posted in Application Software | Tagged cloud sherpas, google, google apps, Identity Management, okta, onelogin, single sign on, software as a service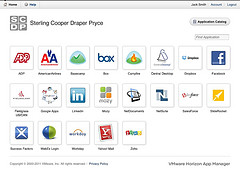 By Krishnan Subramanian on May 17, 2011
Whether you want to call it consumerization of enterprises or democratization of IT, we know that it is happening already and no FUD can stop them anymore. Instead of fighting this process, today's smart enterprises are embracing them by empowering their users to securely use SaaS and other consumer applications. VMware realized this trend and […]
Posted in Enterprise, Featured Posts | Tagged authentication, Chromebook, cloud applications, google, identity, insights, saas, Security, single sign on, sso, vmware, vmware horizon app manager | 1 Response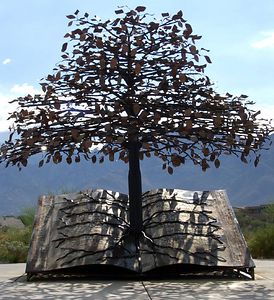 By Krishnan Subramanian on October 26, 2010
The key criteria for any SaaS provider to unlock the doors of enterprises is security and identity management is one of the focus areas of security. KnowledgeTree, cloud based document management solution provider, today addressed this key requirement by partnering with OneLogin to offer a Single Sign-On functionality. This will help them shift the focus […]
Posted in Application Software, Security | Tagged identity, Identity Management, knowledgetree, onelogin, saas, single sign on, sso | 1 Response
By Krishnan Subramanian on April 20, 2010
Image via CrunchBase In the weekend, Meebo, along with companies like Google, Yahoo, Myspace, Disqus, Janrain, etc., announced the release of an open identity platform called XAuth. For Meebo, it gives an option to make their Meebo Bar more relevant among the publishers. For Google, this gives them another stick to beat Facebook Connect and […]
Posted in Analysis | Tagged facebook connect, identity, Identity Management, Meebo, oOAuth, openid, saas, single sign on, sso, XAuth | 2 Responses
By Ben Kepes on December 7, 2009
I was sitting down for a pleasant morning coffee with the boys from WaveAdept, a New Zealand based company that, among other things, is a reseller for Google apps. Our discussion got on to the barriers to adoption for Google apps and specifically what can be done to increase uptake among small businesses. It's an […]
Posted in Enterprise, General | Tagged authentication, google apps, migration, single sign on, usability, waveadept

By Ben Kepes on November 16, 2009
LTech is a company that has a long partnership with Google – originally they were a systems integrator helping organizations deploy Google search appliances. They now focus more on easing the deployment of Google apps into enterprise customers – they've been a Google Enterprise Partners since the program was launched. There 20 staff have helped […]
Posted in Enterprise, Product reviews, Security | Tagged authentication, google apps, ldap, ltech, permissioning, power panel, single sign on | 2 Responses