Browse:
Home
/
value chain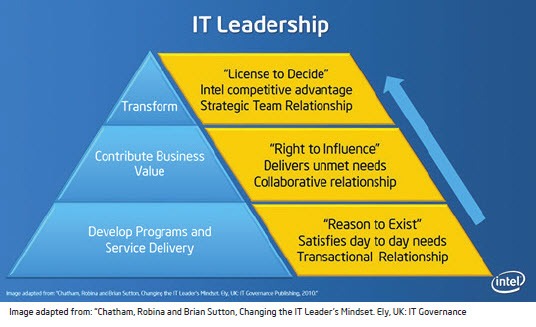 By Michael Krigsman on May 20, 2014
The days of pure infrastructure IT, in which the CIO is responsible for little more than feeds and speeds, are ending. The path of modern CIO success requires meeting expectations from the business while reducing costs and finding ways to drive innovation. Because these goals can be mutually exclusive, accomplishing all three together is a significant CIO challenge. During a CxOTalk conversation […]
Posted in Business, Featured Posts | Tagged #cxotalk, CIO, value chain
By Michael Krigsman on July 10, 2012
The nature of cloud development can help CIOs climb higher on the business value chain.
Posted in Enterprise, Featured Posts | Tagged CIO, cloud, cloud computing, value chain
By David Terrar on February 3, 2010
I blogged that Alan Patrick and I were running the only enterprise related event as part of this week's "London Social Media Week". Considering we only had the idea a week last Friday at Tuttle, and only promoted the thing with a few tweets, I'm both impressed and surprised that we had around 50 attendees […]
Posted in Enterprise | Tagged b2b, cass business school, collaboration, Enterprise, enterprise 2.0, General Business, roi, smib, social media, social media week, value chain, web 2.0, wikis