Browse:
Home
/
web office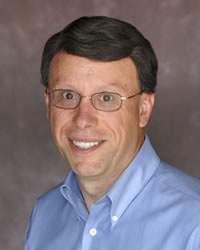 By Zoli Erdos on November 16, 2009
It's less than two weeks ago that Microsoft let Don Dodge go, along with 5,000 other employees. He parted gracefully, then soon posted: Getting dumped by Microsoft was a life changing event…for the better. The future is very bright. The opportunities are amazing. Don probably set a World Record in the speed of getting a […]
Posted in General | Tagged don dodge, evangelism, gmail, google, google apps, layoffs, microsoft, MS Office, ms outlook, outlook, startups, web office | 4 Responses
By Zoli Erdos on November 8, 2009
Disclaimer:Zoho is CloudAve's Sponsor. But I can't help having fun with this vid, originally published @ FakeOffice. Besides, it's the weekend.
Posted in Just for fun | Tagged fun, humor, music, saas, web apps, web office, work online, youtube, zoho
By Ben Kepes on June 5, 2009
The other day I helped run a session for a large multinational technology company looking to encourage social media within its organisation – all credit to them, they know they need to move in this direction and sought advice about how best to do it. I prepared a short presentation and, being the cloudy sort […]
Posted in General, Marketing, Strategy | Tagged cloud computing, google, microsoft, saas, social networking, web office, zoho | 1 Response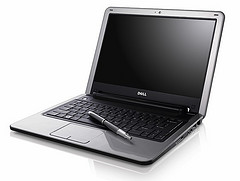 By Zoli Erdos on October 31, 2008
Hardly a day goes by without another new Netbook announcement, at lower and lower prices. The first baby eee PC by ASUS was toy-like ( I returned it after a day), but the current crop are quite usable mobile computing devices. These new Netbooks are flying off the shelf, so much so that sometimes you […]
Posted in Analysis | Tagged acer, asus, bloatware, crapware, dell, devicevm, hp, lenovo, linux, mobility, netbooks, notebooks, online, situational computer, situational device, situational hardware, splashtop, web applications, web office, windows, winxp | 6 Responses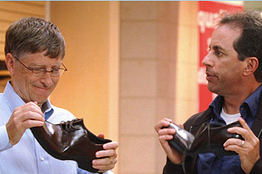 By Zoli Erdos on October 29, 2008
For the second day TechMeme is overflowing with Microsoft news coming out of PDC: Azure, Windows 7, Web Office (whatever the MS name will be). But on the very day that supposedly all belonged to Microsoft there was a stream of seemingly unrelated items on TechMeme all pointing in the same direction, none too good […]
Posted in Analysis | Tagged azure, Desktop OS, microsoft, Mojave Experiement, netbooks, notebooks, operating system, os, PDC, vista, vistasucks, web office, windows, windows 7 | 1 Response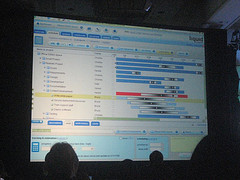 By Zoli Erdos on October 7, 2008
Image by Chance Gardener via Flickr <begin sarcasm> It's fashionable to declare one's fed up with the whole Everything 2.0 phenomenon It's also fashionable to then go on and declare yet-another 2.0 term </end sarcasm> The little disclaimer out of the way, I am going to talk about Project Management 2.0 . Let me quickly […]
Posted in General | Tagged collaboration, o208, o2con, office 2.0, office 2.0 conference, office2.0, pm, pm 2.0, productivity, project management, project management 2.0, saas, web office | 9 Responses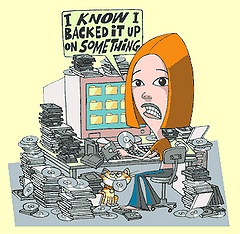 By Zoli Erdos on September 16, 2008
We can argue all we want about  the benefits of SaaS, discuss hypothetical use cases at length, but the best showcases are served up by real life, often unexpectedly. A startup CEO friend asked me to take a look at his Powerpoint deck before he would send it to a VC.  (Incidentally, I don't believe […]
Posted in General | Tagged bloatware, collaboration, idc, powerpoint, ppt, presentations, saas, startups, storage, web office